Jamie Dornan felt 'frivolous and wrong' while filming Fifty Shades Darker after Nice terror attack
The filming for Fifty Shades Darker has already wrapped up.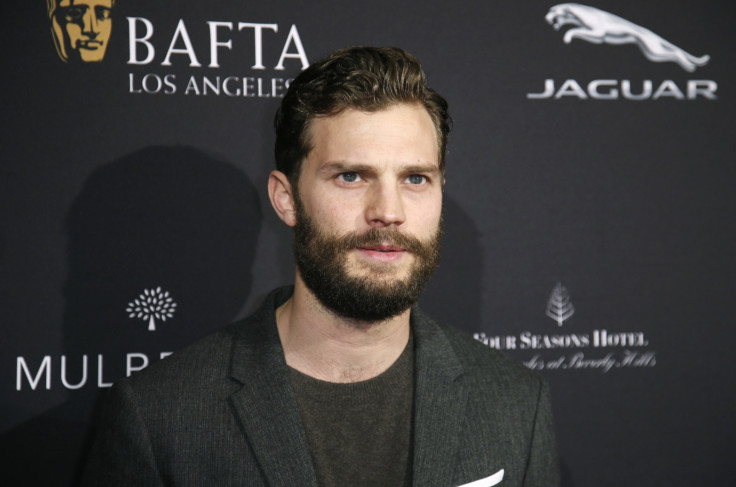 Jamie Dornan and Dakota Johnson filmed Fifty Shades Darker in Nice, France, despite the Bastille Day terror attack that killed 84 people in July. His wife Amelia Warner accompanied him during the French shooting schedule and the Irish actor has finally opened up about the awkwardness he felt while filming at the south of France soon after the attack.
"It was, as you can imagine, a bloody awful situation. You'd be affected by it wherever you were in the world," he told Coming Soon. Dornan also revealed that while most of the cast and crew opted to stay in Monaco, he chose to stay in Nice with his family. However, after the horrific attack, he was shaken but due to contractual obligations had to return to the sets.
"Most of the cast and crew were actually staying in Monaco so there's a little bit of distance there, but my family and I wanted a little bit more space so we were actually staying in Nice. The first thing that everyone has to work out was is everybody safe, is the whole crew and cast safe. Then you have the strange thing of the next day still trying to make this movie that's costing millions of dollars to put together. There's this contractual obligation to work the next day, which is a very strange environment to work in."
Describing the feeling while wrapping up the filming of Fifty Shades, the 34-year-old actor, said: "It felt very frivolous and wrong to be making something as silly as a f**king movie the day after something like that happened."
The crew was filming a beach sequence for Fifty Shades Darker featuring a honeymoon scene of the newly married Anastasia Steele and Christian Grey.
Dornan also appeared optimistic about James Foley's direction and said: "The general feeling on set has altered, definitely, because the energy of the director is at the top of the pyramid and that trickles down to the whole 200-strong crew."
© Copyright IBTimes 2023. All rights reserved.