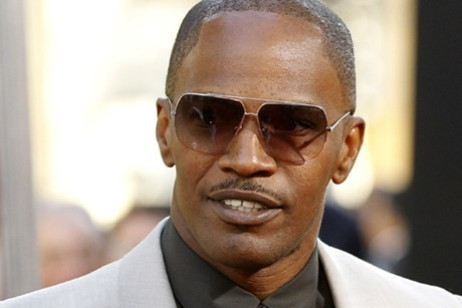 Jamie Foxx has found himself at the centre of a media storm after declaring that black people are the 'most talented people in the world'.
The 45-year-old Django Unchained star made the controversial, racially charged remark during the 44th annual NAACP awards.
During his acceptance speech for the Entertainer of the Year Award, Foxx praised fellow black stars including Harry Belafonte and Sidney Poitier, and said he felt humbled to have shared a stage with them.
"Black people are the most talented people in the world. I, it's, I can't explain it," Foxx said. "You can't sit in this room and not watch Gladys Knight sing and go like, "Golly, what in the world?"'
His comment provoked fury from fans and conservative critics who insisted that it was offense and racist.
Conservative site Red Alert Politics lambasted the actor and braded the comment as a "backhanded" criticism of "performers of all other races."
One unimpressed fan said: "Nothing should be about colour, race or creed. It should be about loving your fellow human and celebrating them as they are. Why create division where there needs none?"
He also took flak from NewsBusters's writer Noel Sheppard, who insisted that a white actor would never get away with making those types of comments.
"Can you imagine the heat a white actor would get if he said at a nationally televised awards ceremony, "White people are the most talented people in the world?" Sheppard wrote. "Probably be the end of his or her career."
In December 2012, Foxx raised eyebrows when he made distasteful race jokes during an appearance on Saturday Night Live to promote Quentin Tarantino's revenge-fantasy Django Unchained.
He told the audience that he plays a freed slave who kills "all the white people in the movie...How great is that?"
Foxx late defended his comments saying: ""I'm a comedian. So, I mean, I'm not a - I don't even know what to say."