Jamie Redknapp believes that Arsenal will seal fourth place this weekend despite the fact that Tottenham have a stronger squad than their north London rivals.
The Gunners are currently fourth in the table, but with only two points between themselves and Spurs, they will need to win this weekend if the latter take maximum points against Sunderland to secure fourth.
But Redknapp believes that while Tottenham should have been able to shore up Champions League qualification before this weekend, it's Arsenal who will come out on top playing a Newcastle side who are safe from relegation.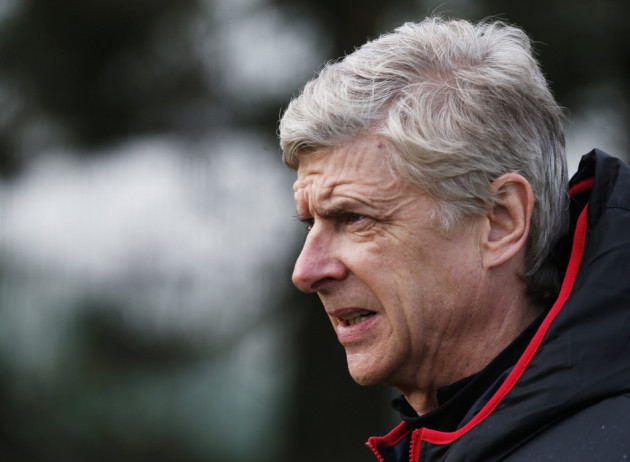 He said in a column for Sky Sports: "I'm tipping Tottenham to win comfortably 3-0 but could rack up a real score. However, I think Arsenal will just edge a tight encounter with Newcastle 2-1 and seal a top-four finish.
"Tottenham and Chelsea have got a far superior squad to Arsenal when you match them up player for player, so a top-four finish will be a major achievement for Wenger and shows how good a manager he is."
But Redknapp insisted that both Arsenal and Tottenham would need to improve their squads in the summer if they hoped to avoid a top four fight come the end of next season.
"[Wenger] mustn't paper over the cracks because you can't expect to succeed like that," he explained. "Arsenal must add some star quality to their ranks - they are too big a club not to have aces in their pack.
"Tottenham, on the other hand, will judge their season on Sunday afternoon's events; they'll feel they should have bought a forward in January but, with the squad they've got, they should be finishing in the top four, and if they don't it will be a big blow.
"Wether they do or don't make the top four, Spurs must get more out of their attacking players such as Mousa Dembele next season - they can't keep on relying on Gareth Bale. The likes of Dembele, who has only scored one goal this season, have not performed to the level they can.
"They must also address their defence - they've conceded nine more than Arsenal this season and we're always saying how fragile the Gunners' defence is."
With both sides playing at the same time on Sunday, both Spurs and Arsenal fans will no doubt be on the edge of their seats over who will seal the fourth place by late Sunday afternoon. And for the club who qualifies for the Champions League, the summer ahead will likely be a bit easier as they can offer incoming and current players the chance to showcase their skills in Europe's elite competition.