Jamie Vardy shows his pride via Twitter as wife Rebekah eats sheep anus on I'm A Celeb
Leicester City star congratulated his wife and campmate Toff for powering though the eating challenge.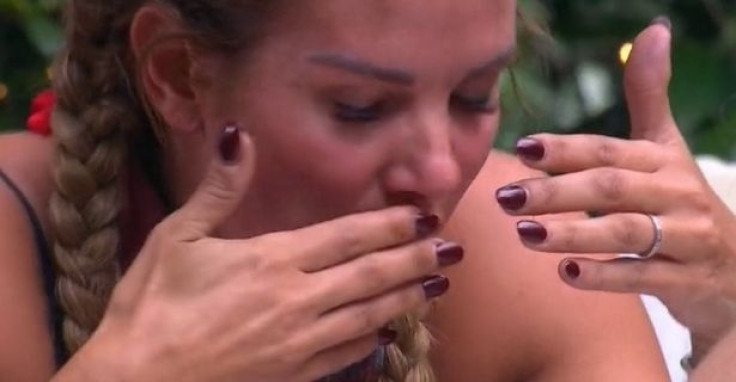 Rebekah Vardy and Georgia "Toff" Toffolo smashed the gut-wrenching Worst Dates eating trial on last night's (22 November) I'm A Celebrity, with the footballer's wife dining on sheep's anus, while the Made in Chelsea star had to chow down a bull's penis.
Viewers – including Rebekah's husband Jamie Vardy – were in awe of the ladies' bravery, with the pair refusing to back down despite gagging on the foul-smelling and tasting "food" before them.
Storming to victory by winning eight stars out of a possible nine, powering through the vile five courses where Vardy struggled with blended fermented duck egg – aka "Stench Onion Soup" – ostrich foot and the disgusting sheep's anus.
Toff seemed to have an equally terrible al fresco lunch as she was treated to the infamous fish eye, which cracked, popped and burst in her mouth. Dec helpfully informed her that was "the retina". Vom.
The reality star then ended the challenge with a bull's penis called "Cock-Alate-Torte".
Offering her support, Rebekah told her campmate: "Oh that is easy, you've had worse than that in your mouth because I definitely know I have."
When Toff started chewing on it, Vardy also joked: "Think of the boys".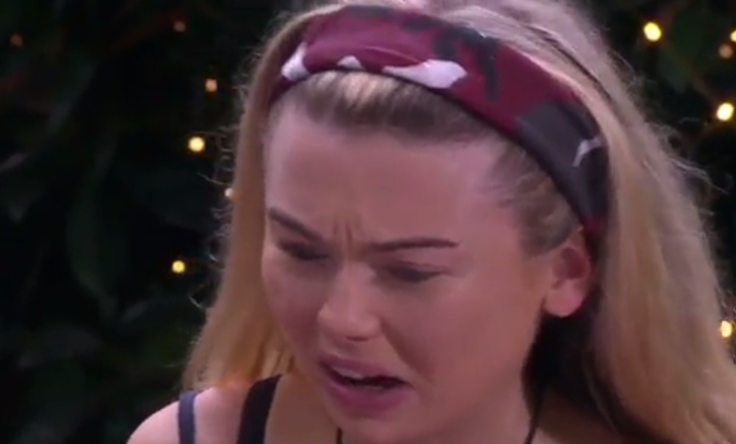 Viewers of the show couldn't believe their eyes, with one person tweeting: "My god, just catching up on #ImACeleb Brilliant teamwork from Rebekah and Toff to eat sheep's anus and bull penis had me retching throughout".
Another said: "okay toff and becky are my new favourite friendship now, friends who eat penis and anus together, stay together lmao #ImACeleb".
Leicester City footballer Jamie Vardy, who is Rebekah's husband of one year, couldn't contain his excitement over the duo's success, tweeting to his 601K followers: "Bex & Toff absolutely smashed that trial".
But many fans of the show had a giggle at Stanley Johnson's reaction to the girls' traumatic experience when they arrived back in camp, with the former politician asking Toff: "Who's penis did you eat?"
One viewer said on Twitter: "Stanley asking toff 'what penis was it' does the guy even know where he is? #ImACeleb".
Someone else said: "Stanley asking Toff 'What penis was it' OMG I can't deal! #ImACeleb".
I'm A Celeb continues tonight (24 November) at 9pm on ITV.