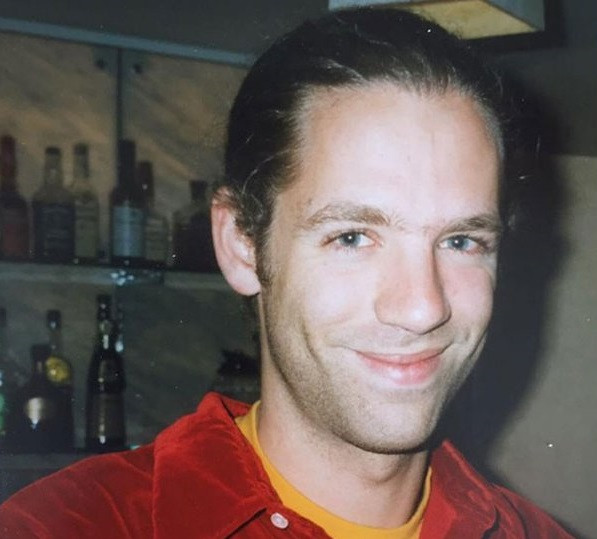 Musician Toby Smith has died after losing his battle with cancer. He was 46.
A founding member of British band Jamiroquai, who found huge worldwide success with their catchy mix of funk and soul from the early 90s onwards, Smith played keyboards and co-wrote many of their songs.
Among them was the 1998 No 1 hit, Deeper Underground, along with Virtual Insanity, Little L and Blow Your Mind.
Jamiroquai fansite Funkin was first to break the news of Smith's death.
"It is with great sadness to hear and relay the news that original Jamiroquai keyboard player Toby Smith died on 11th April 2017," it said.
Lead singer Jay Kay was among many paying tribute to his bandmate.
A clearly devastated Jay Kay wrote on his Facebook page:
He continued: "My heart hangs so heavy with grief and pain that I have found it difficult to write anything about this up to now.
"The recent success of the new album has paled into complete and utter insignificance to me on hearing this terrible news."
Recalling the determination and bravery with which Smith battled the disease he said: "Toby had fought this voracious illness with his own indefatigable and stubborn brand of spirit and courage for a very long time, and until fairly recently, had shown all the signs of beating it, only for it to take him away so cruelly from his wife, his children, his relations and his many friends."
He asked fans to remember the performer through the band's music that showcased his "effortless and eloquent" musical talents.
"I want you all to remember him this way, because all you have to do is put his music on, wherever you are, whatever your mood, and let his amazing alchemy of chord structure, his mastery of timing, and his effortless and eloquent solos, get under your skin, right into your soul, and make you smile at the world, not matter how bad it seems.'
"He has been a huge part of my life. Without him, there would be no Jamiriquai, and as I write this, the moon is clear and bright in the sky, and I think of him how it should be, riding his mighty horse across it, leaving a trail of stars behind him.
"I will miss you so much Tobesman. I will always be so proud of you. Ride the wind buddy, nothing can stop you now. Your mate, Jx."
Jamiroquai bassist Stuart Zender also paid tribute sharing a photo of the pair from the early days of their career.
Smith also worked with new artists and was a music producer and manager for the pop-rock band The Hoosiers. In 2013, he co-produced former X Factor singer Matt Cardle's third album, Porcelain"
Fans and friends of Smith have been paying tribute to him on social media.