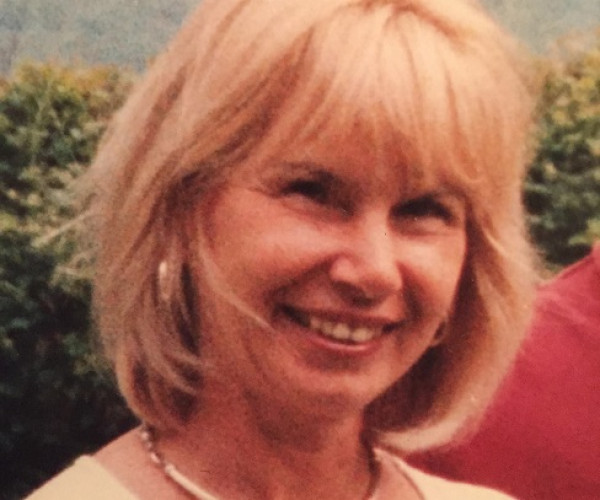 New DNA evidence could help solve the murder of a nurse who was found gagged, handcuffed and beaten to death 20 years ago.
Janet Brown, 51, was found dead at her home in Radnage near High Wycombe, Buckinghamshire, after receiving repeatedly blows to the head from an intruder on 10 April, 1995.
She was found naked and tied up the following day by a builder and his son who were due to begin work on her home. Police found no evidence of sexual assault and nothing was taken from the property despite evidence of a break in.
Police also described the time of the attack, which occurred between 8.15pm and 10.15pm on a Monday, as "unusual" as any intruder would expect someone to be home at that part of the day.
Brown's killer was never found, but now on the 20th anniversary of her death, police have said fresh forensic evidence has been found that could be "vital" in helping to solve the crime.
The DNA does not come from any members of Brown's family, but police did not disclose the source of the sample.
Police are also offering a £20,000 reward for anyone who can provide information which leads to a conviction.
Peter Beirne, Thames Valley Police's Major Crime Investigation Review Team, said: "Today (10 April) marks the twentieth anniversary of Janet Brown's death at her home in Buckinghamshire. Despite a thorough and professional investigation, the offence remains undetected.
"Any murder is horrific but this was particularly heinous crime considering Janet was murdered in her own home, which should be a place of safety.
"Further, the method of entry was also very strange because one pane of glass had been removed while the second pane of glass had been smashed, however it is not clear whether it was broken from the outside or from the inside.
"The time of the murder is also unusual because any intruder would expect the homeowner to be in on a weekday evening.
"We have commenced a review of the investigation. This has included submitting items to laboratories in order to take advantage of developments in forensic science over the past 20 years.
"These new tests have produced a DNA sample. It does not belong to the family, and we believe it could be a vital piece of evidence linking the killer to the scene."
He added: "The whole purpose of this appeal is the fact that somebody out there knows who the offender is, or have suspicions as to who the offender is, and what we are asking is with those suspicions please make contact.
"It really is very easy for us to eliminate people simply by taking a mouth swab, and, ultimately we are hoping that through the public that one of the calls we get names the person responsible."
At a press conference launching the fresh appeal, Brown's two daughters, Roxanne and Zara, said their mother's death still haunts them to this day.
Roxanne Brown said: "Our mum's murder was planned and brutal and the horror of her death stays with us every day. She was attacked and killed in our family home - a place where we should be all safe.
"There is new DNA evidence which will help Thames Valley Police bring the killer to justice. But we need your help to find them.
"She was kind and loving person and her death broke our hearts."
Anyone who believes they may have any information about the crime is urged to call the police on 101 or contact Crimestoppers anonymously on 0800 555 111.