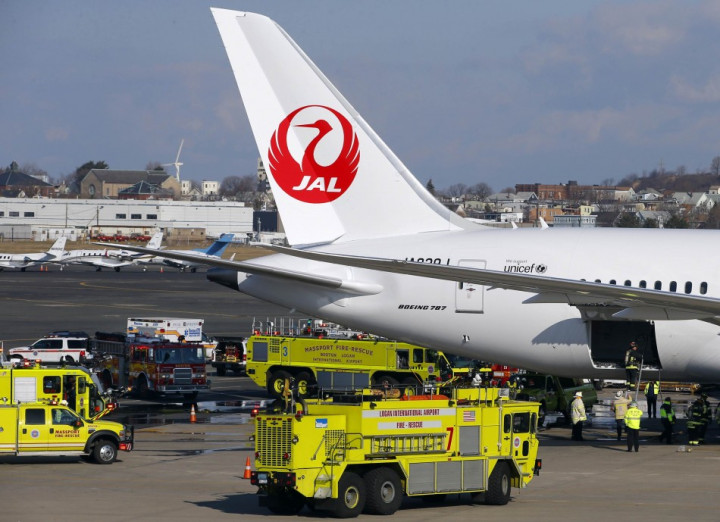 Japan Airlines (JAL) has revealed that it has detected further fuel leakage on a Boeing 787 Dreamliner jet undergoing checks at the Narita International Airport near Tokyo, following a fuel spill at Boston airport last week.
An open valve triggered leakage from a nozzle that is used to remove fuel, located on the jet's left wing.
"We are aware of the event and are working with our customer," a Boeing spokesman told the Reuters.
The aircraft spilled about 40 gallons (roughly 150 litres) of fuel onto the taxiway at Boston's Logan International Airport on 8 January. It occurred after another valve of the jet opened, causing fuel to pass from the centre tank to the left main tank. Once that tank filled up, fuel spilled on to a surge tank and out through an opening.
A JAL spokeswoman said the causes of both the issues were not known and no schedule for the return of the flight to service had been decided.
The latest incident follows a number of other issues that have brought the jet into focus. Last week, the US government ordered a broad review of Boeing's 787 Dreamliner, citing the battery fire on a JAL carrier and other concerns.
In December, a 787 run by United Airlines was forced to land after a cockpit warning light indicating generator failure went off. In the same month, an auxiliary power system battery caught fire on a jet that was parked. At least seven problems were reported last week alone, including fire and a crack in the cockpit window.
Most of the issues that are reported with Dreamliner are usually considered routine, but what has raised alarm is the frequency in their occurrence, especially since it uses advanced technology that has not been used much before.
However the US government and Boeing have maintained that the aircraft is safe for travel. Airline companies that have already bought the new jet have also expressed confidence, suggesting that such mishaps are part of any debuting aircraft.
The Dreamliner is one of Boeing's most ambitious projects. Given the huge financial investment in it, the jet's fate is extremely significant to the company's financial outlook. After some delayed deliveries, Boeing now plans to increase production to about 10 jets in a month to meet almost 800 orders.