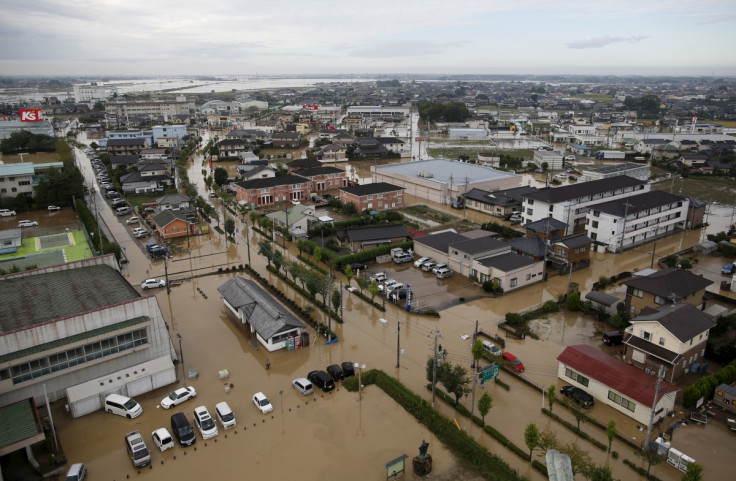 At least two people are dead and 25 others missing in the Ibaraki and Tochigi regions of Japan, where heavy flooding has stranded hundreds of residents.
Heavy rainfall caused the Kinugawa River to burst its banks on 10 September, triggering further flooding in the city of Joso, central Japan.
A 63-year-old woman was killed after her house was crushed by a landslide and another when her car was swept away by floodwater, according to Reuters. At least 27 people were injured. Some 2,000 troops, police and fire fighters were dispatched to flooded areas on 11 September, according to local reports.
"The central government, police, fire officials and military are all working as one," chief cabinet secretary Yoshihide Suga was quoted as saying by Reuters. "We are doing everything in our power to rescue those in need as soon as possible."
Evacuation alert
Japan's meteorological agency has also issued an evacuation alert to 412,000 people in Sendai, Miyagi prefecture - some 360km (220 miles) north of Tokyo - after the nearby Nanakitagawa River flooded in Izumi ward. The region's Shibui River burst its banks, inundating fields and houses in the largely rural city of Osaki.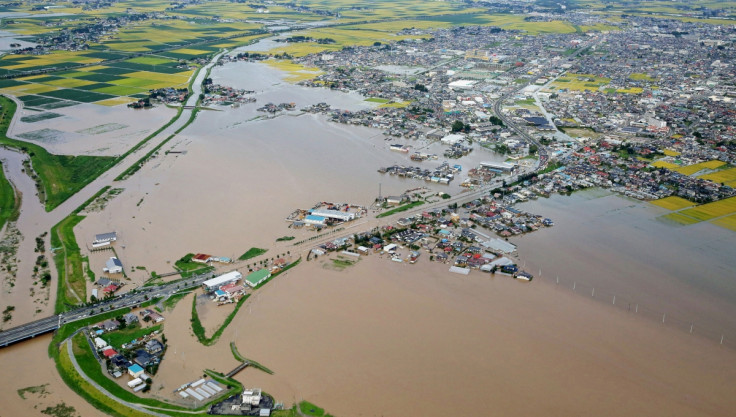 Takuya Deshimaru, director of the agency, said the situation in Miyagi was "abnormal" and the area faced "grave danger", Kyodo News reported. Prime Minister Shinzo Abe was reported as telling a meeting of ministers that rescue efforts were at a "critical phase".
'Horrifying'
About 6,500 homes are believed to have been inundated by floodwater since Typhoon Etau made landfall in central Japan on 9 September, with officials warning of further heavy rain.
A 62-year-old woman, Hisao Sekimoto told AP that she spent a sleepless night on the second floor of her flooded house with her husband in Joso, before she was airlifted out of the building by a helicopter in the early hours of 11 September. She said floodwater had swamped her house in minutes and that the water was up to her neck.
"There was no time to escape – all we could do was go upstairs. It was horrifying," Sekimoto said. "I kept praying the water wouldn't come upstairs."