While women in the west, including Hollywood, are poised to gladly say goodbye to their high heels amid health warnings, Japan's women are being urged to embrace them for confidence and better posture. The Asian country that has witnessed a wide gender equality gap for the past several years is looking at empowering its women through high heels.
However, this new movement is facing criticism from certain segments of society, who believe that wearing high-heeled shoes has no impact on confidence or power.
The Japan High Heel Association (JHA) is urging women in the country to give up their flats and put on stilettos to get a poised posture and boost confidence. Despite criticism, the idea seems to be gaining ground in the rather deeply patriarchal society with as many as 4,000 Japanese women having already completed a course run by the JHA on walking etiquette. More similar training schools to teach women to walk in heels are coming up across Japan.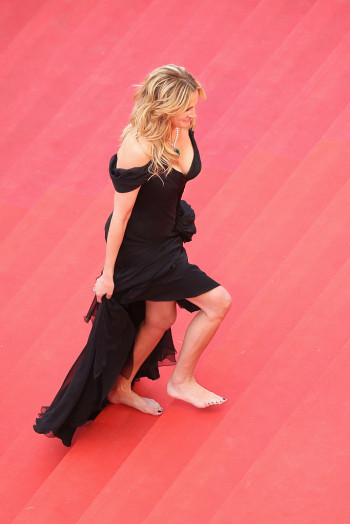 The country, where many women are forced to give up their flourishing careers after childbirth or face adversities to secure senior positions in an office, has upped its efforts to root out ingrained gender imbalances. "Madame" Yumiko, the managing director of the Tokyo-based JHA believes that with high heels, women would feel more confident of their appearances that would in turn boost confidence at the workplace.
"Many women are too shy to express themselves. In Japanese culture, women are not expected to stand out or put themselves first," she told AFP, adding that putting on a pair of high heels would be liberating for the women in Japan.
Meanwhile, Mitsuko Shimomura, a prominent social commentator, termed the approach as crazy, noting, "There's no relationship between wearing high heels and women's power. It sounds crazy."
In contrast to Japan's movement, women in the UK are running a campaign to change the "sexist" culture that requires women to wear high heels at work at the cost of their health. Pretty woman star Julia Roberts was also seen promoting the idea by turning up barefoot at an event at the 2016 Cannes film festival.