Venice Carnival 2015: Revellers try to keep their costumes dry on flooded St Mark's Square
Revellers preparing to mark the first full day of the Venice Carnival on Sunday (1 February) awoke to a flooded city as high waters washed over canal walls and flooded St Mark's Square.
Locals and tourists were forced, once again, to walk along raised wooden walkways and carry their luggage in order not to get wet. Cafe chairs and tables sat forlornly in the piazza turned into a lake.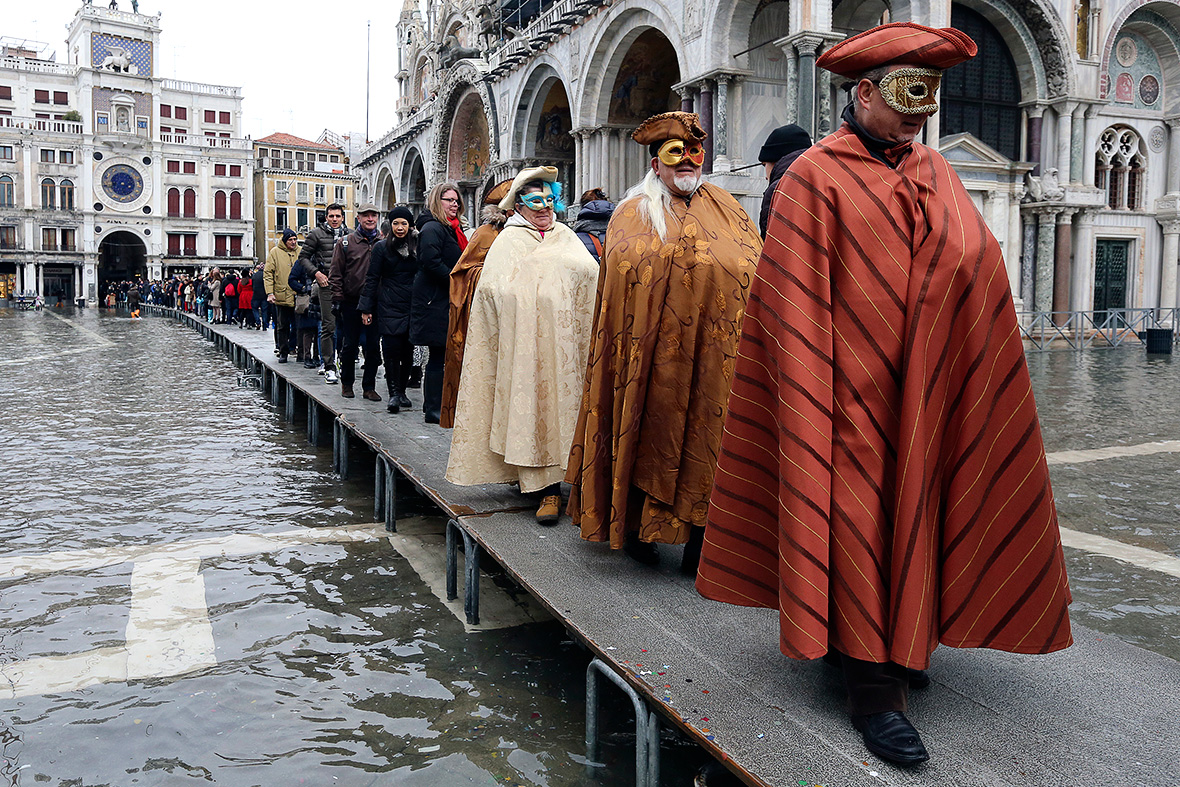 According to Italian media reports the median level of the Adriatic Sea rose to a height of 114cm above sea level, putting some 18% of Venice's historic centre under water on Sunday.
While Venetians are used to the "acqua alta", or "high waters", tourists waded through the water and posed for photos on the flooded streets. Many covered their legs and feet with plastic bags or sported thigh-high rubber boots. In some places, it was impossible to distinguish where canals ended and pavements began.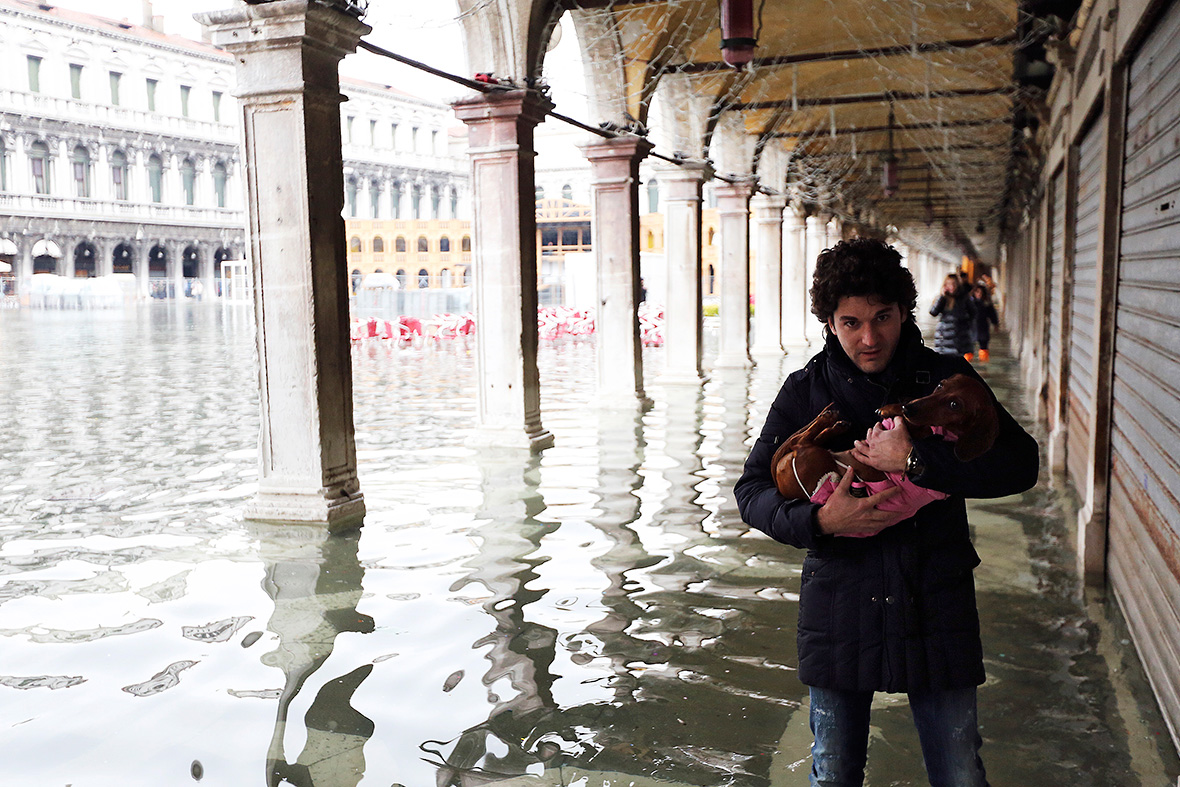 The world famous Venice Carnival takes place during the 10 days leading up to Lent. Carnival, which means 'farewell to meat', was first held in Venice in the 11th century, but fell into decline during the 18th century. It was revived in 1979 with huge success and nowadays it is a great excuse to don a mask and costume, parade around the city and enjoy the live music in the main squares of the city.
Visitors come from all over the world to visit Venice during this period. Claudio Rosan, a resident, lamented that the carnival had turned from a local celebration into a commercial event targeting foreigners over the years. "It's become very commercial and now the Venetian elements, the social side of the carnival doesn't exist anymore. All the Venetians have left the city, there are no Venetians here," he said.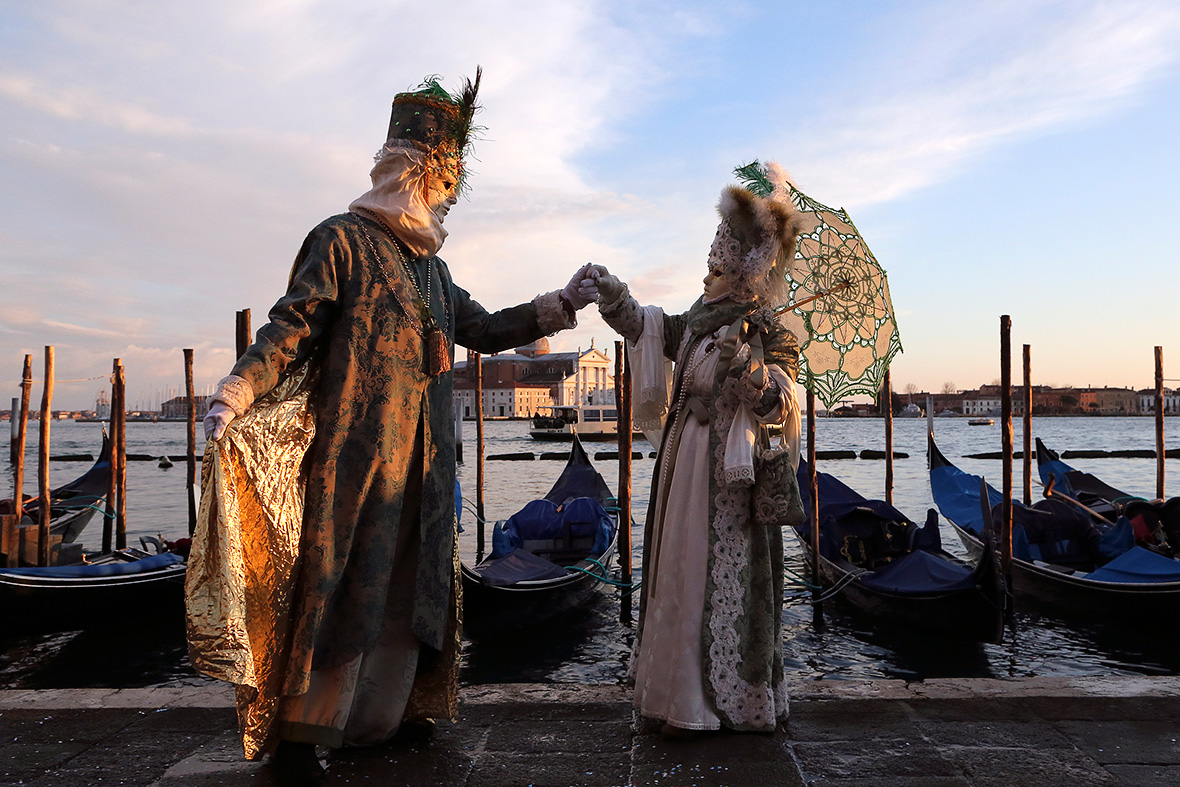 The 2015 edition, which has the theme The Most Delicious Feast in the World, will celebrate Italy's culinary traditions and triumphs, and runs until 17 February.
© Copyright IBTimes 2023. All rights reserved.