The death toll from eating glutinous mochi rice cakes to celebrate the New Year has reached nine in Japan.
In Tokyo, 18 people were sent to hospital due to suffocation after eating the New Year speciality, and three of them died, a fire department official said.
So far, the number of people who have died from rice cake accidental choking has reached nine, with 13 others in a serious condition, according to the Yomiuri Shimbun newspaper.
Those taken to hospital ranged in age from their 50s to their 90s, TV Asahi reported. Two of the fatalities were an 84-year-old man in Kokubunji and a 76-year-old man in Koto Ward.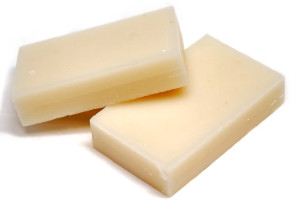 The New Year period is one of Japan's largest and most celebrated holidays, with families cooking ozouni soup, with sticky rice cakes added to its vegetable broth.
The fire department has advised people, especially infants and the elderly to slice the glutinous, sticky rice cakes into very small pieces before eating them. The glutinous substance can become lodged in their throats and lead to suffocation.
Methods for dislodging trapped mochi include a sharp slap on the back and the Heimlich manoeuvre.
Japanese fire departments, which are usually the first responders for choking cases, have even suggested using vacuum cleaners to help elderly people choking on mochi. One medical device manufacturer has created a suction nozzle attachment for mochi eaters who get into difficulties.
Every year, the Japanese eat around 1kg (2.2lb) of mochi per person, mostly at the beginning of the year. It is often served in hot broth as part of a dish called ozoni (or zoni). People also eat kagami mochi, a decoration that looks similar to a snowman and is placed around the home, according to Shinto traditions.
Japan's food safety commission found in 2010 that mochi, made from pounding glutinous rice into a sticky paste, was the food most commonly involved in choking incidents. More than 80% of victims were 65 or older.