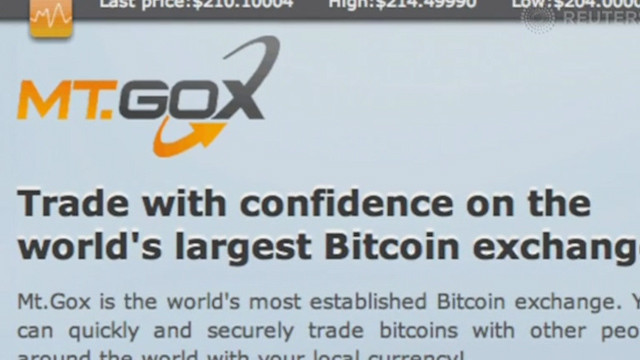 The Japanese government is still trying to find out the reasons behind the collapse of bitcoin exchange MtGox, according to a report.
Reuters, citing Japanese Finance Minister Taro Aso, reported that the government is still investigating the collapse and is not sure whether crime is involved in the development.
"We still have not had a clear grasp of the situation," Aso said in response to a reporter's question after a cabinet meeting. "(We) don't know if it was a crime or just a bankruptcy."
Aso earlier said that he was always suspicious about bitcoin, adding that the country might take action following the apparent collapse of a Tokyo-based exchange for the virtual currency.
"I was thinking it would collapse sometime. Japan is overwhelmingly advanced in this field. In this sense, I was thinking that we might face a situation where Japan has to act, but I'd say it came earlier than I thought," he said.
Japan-based MtGox, which once hosted 80% of the world's bitcoin trades, collapsed after losing about 850,000 bitcoins to a hack. The company has filed for bankruptcy protection in Japan on 28 February.
The company noted that its liabilities totalled 6.5bn yen ($64m, £38m, €46.5m), while it has only 3.8bn of assets.
"At the start of February 2014, illegal access through the abuse of a bug in the bitcoin system resulted in an increase in incomplete bitcoin transfer transactions and we discovered that there was a possibility that bitcoins had been illicitly moved through the abuse of this bug," it said in a statement.
The Tokyo-based company was the largest and most well-known bitcoin exchange in the world when the cryptocurrency shot to fame last year.
But problems with the way MtGox's automated transaction system operates led to hackers reportedly manipulating transactions to withdraw more bitcoins than was being recorded by the exchange.
Known as "transaction malleability", the flaw is in the way bitcoin itself is coded and has been known about since 2011, but can be fixed by making relatively simple changes to the way exchanges handle transactions.
The exchange's collapse questioned the reliability of bitcoin that suffered a plunge in prices subsequently.