Japan's Emperor Akihito has cancelled the year-end banquet after coming down with a fever and cold. The Imperial Household Agency announced that the luncheon with Prime Minister Shinzo Abe, cabinet ministers and Crown Prince Naruhito, which was expected to take place on Monday, 19 December at the Imperial Palace in Tokyo, has been dropped.
The emperor has been resting since 16 December when he fell ill with symptoms of a cold. His doctor has advised him to continue resting, an agency official said.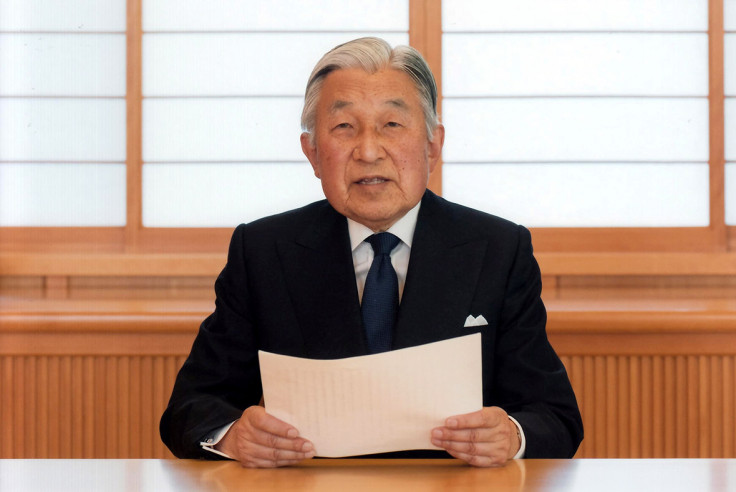 Akihito will ring in his 83rd birthday on 23 December, the celebration plans for which are still on track. In a rare public address in August, the monarch hinted at abdicating the throne over his failing health, which was restricting him from performing his official duties.
An expert panel commissioned by the government is looking into the possibility of setting up a special law to accommodate his abdication but is concerned over not altering other controversial issues, including the possibility of allowing a female emperor.
The government is reluctant to make a permanent change to the Imperial House Law in order to allow Akihito to abdicate, with concerns that it could trigger further debate on other topics as well. "This allows us to present it as part of the existing imperial law" without having to change the main text, a top official said, according to the Nikkei Asian Review.