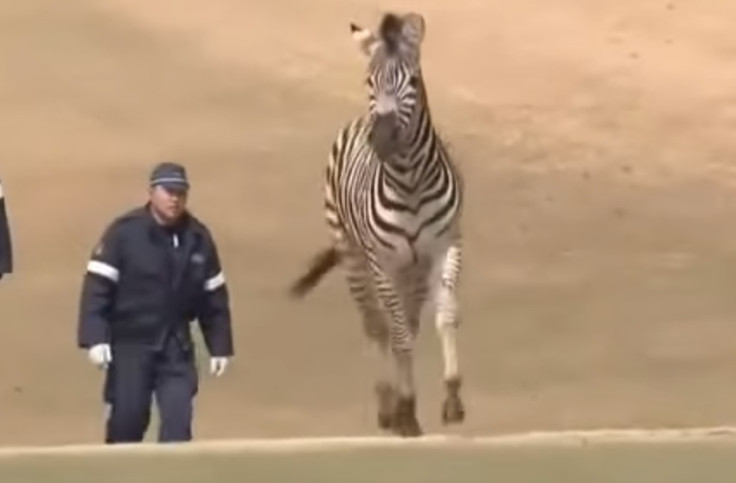 The comical sight of a zebra galloping across a golf course has ended in tragedy after the animal drowned in a lake at the Toki International Golf Course in Japan. The zebra had escaped from the Mikuni West Farm riding club on Tuesday (22 March) night and started roaming nearby land before ending up at the golf course.
Police officers and veterinarians chased the animal for hours but it evaded there capture and galloped across fairways and trampled in bunkers. A vet was eventually forced to tranquillise the escaped two-year-old male to control it.
But the move backfired as the zebra soon fell into a lake on the course and, despite the quick response from vets, ultimately drowned. Footage broadcast on Japanese television showed veterinarians franticly attempt to revive the animal.
"We pulled it out, but its heart had stopped," said police spokesman Takahiro Taniguchi, saying it had likely drowned. After the news broke, the Japanese word for zebra "shimauma" started trending on Twitter.