In the wake of North Korea's increasing missile launches and nuclear tests, Japan's ability to fend off a missile strike by Pyongyang is seen as inadequate, making it dependent on the US.
"Their progress has been faster than anticipated," a senior Japanese military commander told Reuters. "There is a limit to what our current ballistic missile defence system can achieve," he added, speaking on the condition of anonymity as he is not authorised to speak to the media.
Both the countries are said to have been in an arms race for almost two decades now, with Pyongyang reportedly ahead of Tokyo.
Kim Jong-un's regime has test-fired 21 ballistic missiles in 2016, raising tensions in the Korean peninsula.
The military official said Japan would have to rely heavily on the US to defend itself against any possible strikes from Pyongyang as designing new systems to confront the incoming warheads from the North might take years for Tokyo to complete.
In July, Japan announced that it would make a significant upgrade to its existing Patriot Advanced Capability-3 (PAC-3) missile defence system following Pyongyang's missile threat, but it is expected to be ready only in time for the 2020 Olympics, with work beginning next year.
"Our only option for now may be to rely on the US to stop them," said another source at Japan Self Defence Forces (SDF).
Japan's defence ministry also announced plans to enhance the performance of SM-3 missiles on its small Aegis fleet. Although the missile is designed to hit warheads, the sources who spoke to Reuters said they were unsure if it has the capacity to tackle the Musudan rockets. In June, Pyongyang launched a medium range Musudan rocket, which reached an altitude of 1,000 km (620 miles).
Rockets like the Musudan are believed to fly as far as 3,000 km (1,860 miles) and plunge from space at 21km (13 miles) per second speed. Experts fear it could be too fast for Japan's existing Patriot missiles.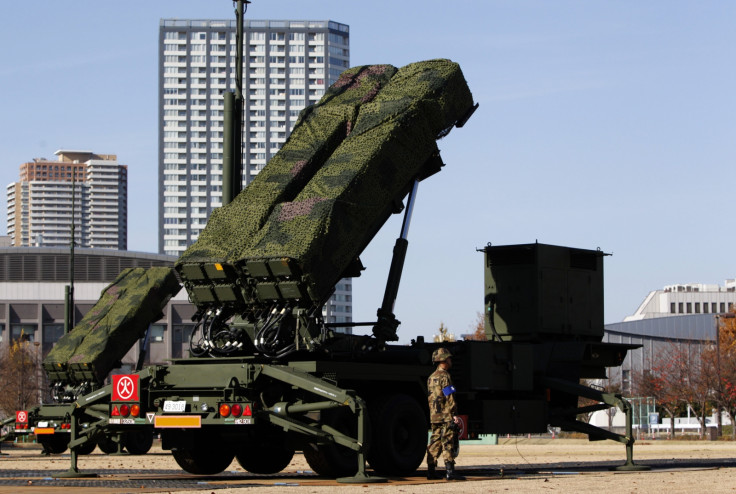 Besides, Japan is reported to be coping with a diminished force as two of its four Aegis destroyers with eight SM-3 missiles are under maintenance. That leaves the country only with two destroyers to handle potential threats from Pyongyang, according to a third SDF source.
As Tokyo struggles to strengthen its defences, the US is said to be coming to its rescue. Pentagon spokesman Commander Gary Ross recently reaffirmed Washington's commitment to defend both Japan and South Korea to boost the two countries' "respective defence capabilities against the North Korean nuclear and missile threat".