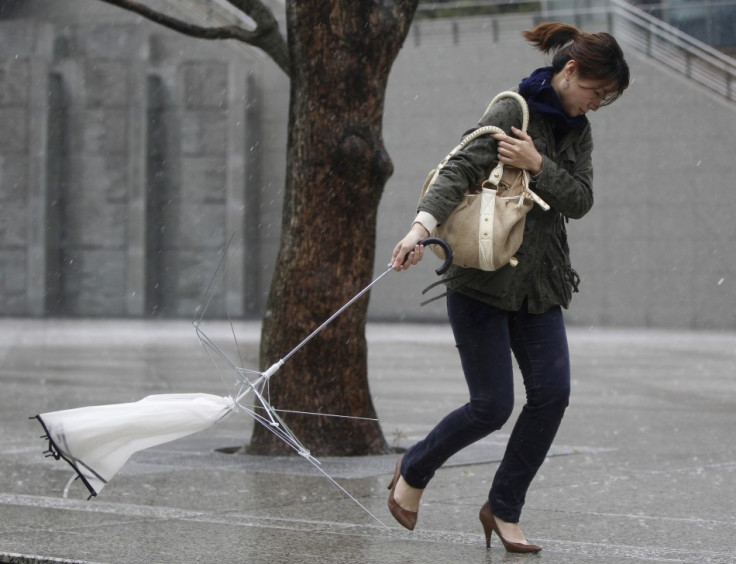 A powerful storm has hit Japan killing four and injuring more than 400 in what was said to be the biggest storm in decades, according to reports.
The storm has thrown all modes of traffic out of gear and caused disruptions to flights, train services and mobile phone networks in the north of the country.
The storm also triggered power outages affecting more than 200,000 homes in northern Japan which were still without electricity, reports said.
Commuter train services were also disrupted. Up to 70 flights were cancelled.
In a faxed statement, All Nippon Airways said they scrapped 39 flights, reported Bloomberg. Japan Airlines cancelled 24 domestic flights as well as four international services, according to Seiji Takaramoto, a spokesman for the Tokyo-based carrier.
Weather officials have warned those on the central Sea of Japan coast and in the north to remain alert for gusts and high waves.
"People should take care in northern Japan as the winds are still strong there," Bloomberg quoted Maki Wakahara, a spokeswoman for the Japan Weather Association, as saying.
The Japan Meteorological Agency has issued advisories and warnings for most parts of the country on Wednesday. Winds of over 100 kph could strike wide areas in western, eastern and northern Japan, including Tokyo and its vicinity. At sea, wind velocities could reach up to 108 kph, according to the agency.