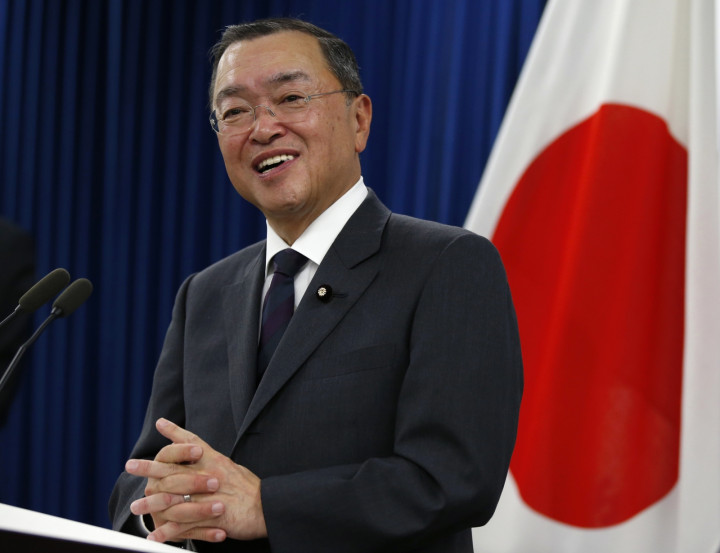 The Japanese government of Prime Minister Shinzo Abe has faced embarrassment for the third time in little more than a month, after a minister admitted his staff spent political funds at a sadomasochistic sex club.
Newly appointed trade minister Yoichi Miyazawa maintained he didn't visit the bondage bar in Hiroshima, where members of his staff spend Y18,230 (£106) in 2010.
The expenditure was claimed as "entertainment expenses" in his support group's political fund report for the year.
"It is true such expenses were made," Miyazawa said. But I myself did not go there at all. That's also true."
"This is not a hobby of mine," he added, referring to the services provided by the club in his hometown, which reportedly include sex shows where girls in their underwear are tied up, whipped and have candle wax spilled on them.
Miyazawa claimed the cost had been erroneously listed in the fund report by a staff member and the mistake was to be corrected.
The 64-year-old was appointed to the cabinet by Abe earlier this week, after his predecessor, Yuko Obuchi, resigned along with another minister over a funding scandal.
Obuchi and justice minister Midori Matsushima stepped down over accusations of misusing election funds to "bribe" voters with make-up, gifts and trips to the theatre.
The outgoing pair was among five women Abe named to his cabinet in a reshuffle in early September.
Sanae Takaichi, another female minister appointed in the September reshuffle, faced embarrassment last month after reports she had endorsed a controversial book praising Adolf Hitler's electoral tactics, and posed for a picture with Japanese neo-Nazi leader and Holocaust-denier Kazunari Yamada.
Abe's centre-right administration has been harshly criticised because of its strident nationalism.