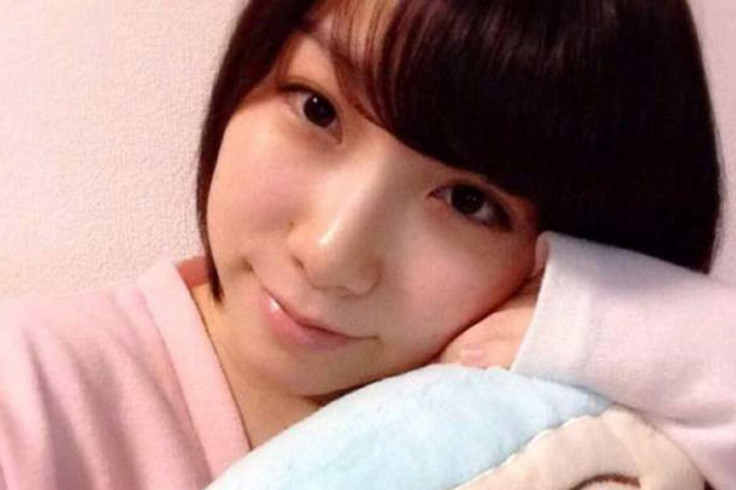 J-pop idol Mayu Tomita was left in critical condition after she was stabbed more than 24 times in the neck and chest by one of her obsessed fans on 21 May. She was attacked by Tomohiro Iwazaki as she waited to go on stage at a concert venue in Kogenei, Tokyo.
Police in Tokyo arrested the 27-year-old man after he was spotted attacking the 20-year-old. They also took away a blood-stained weapon. Iwazaki is quoted as saying he had attacked the pop singer because she had refused to accept a present that he had given her, according to The Japan Times.
"I ambushed her at the station and asked her (about the gift). I lost my temper because she didn't clearly answer," Iwazaki was quoted as saying. Police plan to re-arrest him on charges of attempted murder, the sources said.
Before the attack on Saturday, 21 May, Tomita is alleged to have complained to police authorities that Iwazaki was stalking her online, including persistently writing to her Twitter account and personal blog.
The restaurant owner in the same building where the pop concert was held, near Koganei City Hall, said there was a blood trail and a blood-stained mask had been found on the staircase leading to the place where Tomita was due to perform.
Tomita Mayu was a kenkyuusei – an apprentice member of AKB48 – an all-female pop group based in Akihabara, Tokyo, with around 150 members. Kenkyuusei fill in for absent members AKB48 during live performances, and are promoted to official team members of AKB48 when a member leaves.
AKB48 hold the record for highest overall single sales for a female group on Japan's Oricon singles charts and also hold the Guinness World Record for world's "largest pop group".