Japan's defence ministry seeks massive $51bn military budget to combat China and North Korea threats
Budget proposals include significant upgrade to existing missile defence systems and purchase of new hardware.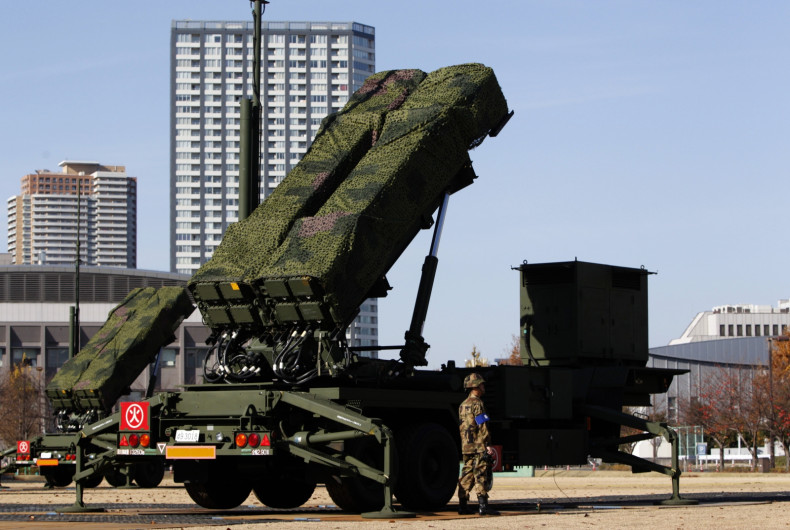 Japan's defence ministry is seeking a massive 5.17tn yen ($51.47bn, £38bn) military budget to significantly step up its military activities in the wake of growing threats from China and North Korea. This marks a sharp increase of 2.3% from the earlier year and fifth consecutive year of rise in military spending.
To face the growing ballistic missile threats from North Korea and the territorial disputes with China, the ministry says it needs funds for its anti-ship missile system, and also to develop land-to-ship and air-to-ship missiles for patrol planes.
The ministry has sought the budget from Prime Minister Shinzo Abe's cabinet for the fiscal year beginning April 2017. Formally submitting the proposal on Wednesday (31 August), the draft also details plans for purchasing additional submarine and fighter aircraft. These are intended to be deployed at the southern islands of Kagoshima and Okinawa — closer to the hotly disputed chain of islands known as Senkakus in Japan and Diaoyus in China.
The centrepiece of the budget proposal is the development of a concrete force capable of responding to China in case of an incursion in Senkakus/Diaoyus. The ministry wants to create a mobile amphibious force made up of 2,000 troops stationed at Nagasaki prefecture.
The shopping list also includes a considerable upgrade to the existing land-based missile defence systems. Japan's first line of defence, the Aegis destroyer, also requires improvements, said Tokyo's defence ministry in its budget proposal.
In the budget amount, the defence ministry has asked for 100bn yen to improve the Patriot Advanced Capability (Pac-3) missiles – Tokyo's final line of defence – against the backdrop of North Korea quickly growing its capabilities in launching ballistic missiles including from underwater vessels. The upgrade would typically double the coverage of the Pac-3 defence system and enhance its abilities to target the missiles.