A policy research group of Japan's ruling party has called for the deployment of a sophisticated weapons system to counter threats from North Korea. This includes the deployment of Terminal High Altitude Area Defence (Thaad).
The Liberal Democratic Party's (LDP) policy panel, led by former defence minister Itsunori Onodera, recommended that Tokyo develop capabilities to strike enemy bases in case war breaks out in the region.
The draft proposals run counter to Japan's pacifist constitution, which has been in place since the end of World War II. Sharply focusing on increasing threats from North Korea, the panel recommends procurement of long-range cruise missiles capable of hitting key North Korean sites.
"This is an urgent problem, and as a responsible party we have a duty to allay the anxiety of the people of Japan," said LDP lawmaker Hiroshi Imazu. All the suggestions will be submitted to Prime Minister Shinzo Abe after a larger defence panel vets the document on Thursday, 30 March.
"We can't waste a moment to strengthen our ballistic missile defence," read the draft, adding that the deployment of Thaad and shore-based Aegis missile systems should be "immediately" considered. The panel, however, insists that state-of-the-art weapons should be used against the North only if Pyongyang fires the first missile, in keeping with Tokyo's war-renouncing constitution.
Even recently, North Korea had launched several ballistic missiles which landed in the Sea of Japan or East Sea. Though none of Japan's interests had suffered any damage, the launch had triggered sharp reactions from Japan and South Korea.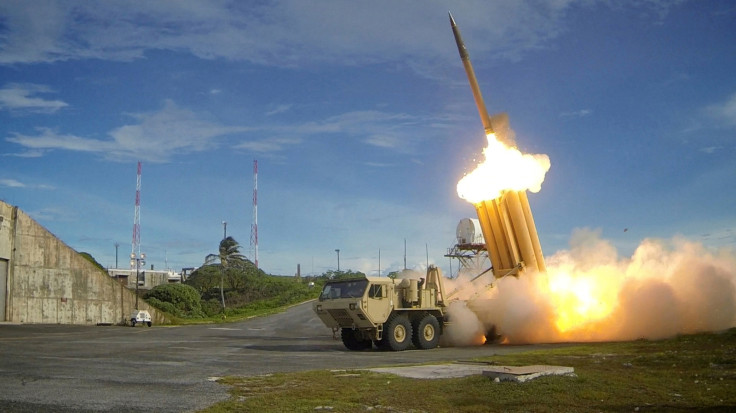 However, Japan's calls for the deployment of advanced systems like Thaad are bound to infuriate China, which has already protested against its stationing in South Korea. Both China and Russia are concerned that Thaad's sophisticated radar systems will target territories controlled by them.