Jason Cundy: Cuadrado is a great signing for Chelsea but United were wise not to buy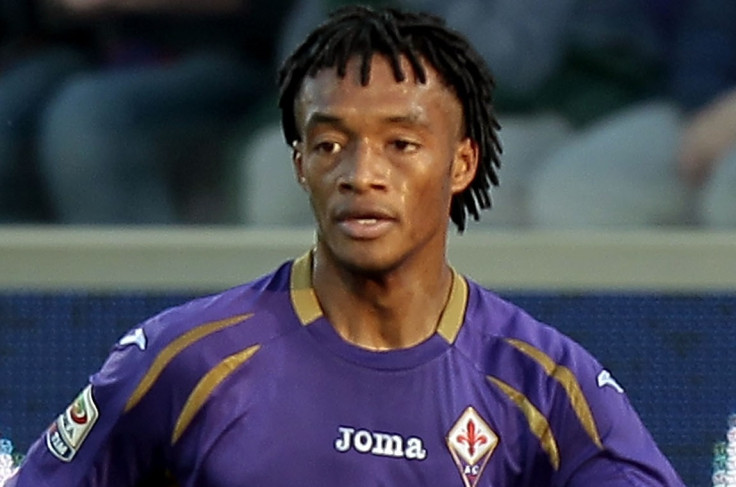 Everyone seems to be disappointed about the January transfer window, but I can't understand it. People seem to think they've been cheated because billions of pounds didn't change hands on deadline day. As if the Premier League clubs have an obligation to entertain us with outrageous player trades.
Well, I'm sorry, but this isn't Eastenders. Our top clubs don't have to satisfy the Football Manager fantasists, they have to act in the best interests of their supporters and stakeholders, and I think we saw some very rational, sensible deals done this window. Yes it wasn't as exciting as the Torres and Carroll transfers of 2011, but look how those deals turned out.
On that occasion Chelsea triggered arguably the most manic deadline day in living memory by splurging £50m on Liverpool's Fernando Torres, who proved a major letdown after swapping Red for Blue. This time they've spent around half that figure on Juan Cuadrado, and the deal looks twice as valuable.
Cuadrado is almost a photo-fit of a Jose Mourinho player. There is a clear gap in the squad for him, and he will never become the sort of luxury Torres was for most of his time at Stamford Bridge. I think his pace is what Jose has gone for. You look at Willian, you look at Hazard, and it's clear that pace is essential in Jose's team; that's why Juan Mata was flogged to Manchester United 12 months ago.
Fans are speculating about where Cuadrado will play, and I can see him competing with Willian for a place on the wing. People have suggested he may provide cover at right-back, but I can't see that – Chelsea already have loads of cover in that position, and Mourinho didn't spend all that money for a full-back.
That said, I think Cuadrado's versatility is another reason Mourinho has gone for him. He can play number 10 and he can play as a striker, and he is the sort of multi-functional player the manager likes. He offers a top-class option in a number of different roles, and that sort of versatility is crucial to Mourinho's Chelsea.
Cuadrado has replaced Andre Schurrle, who went to Wolfsburg, and for me that deal makes a lot of sense as well. Schurrle wasn't playing well, he was only going one way and he probably had to move. The lad's probably quite relieved, as his career had stagnated. He was never a Hazard or an Oscar.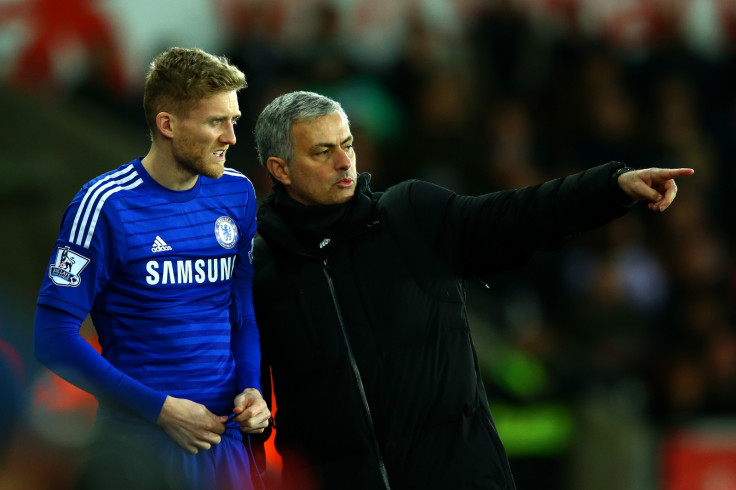 It must be difficult being someone like Schurrle under Mourinho. You know nine or 10 starting players in Jose's squad; he doesn't rotate much. So when a fringe player comes in, they feel they have to impress, and they almost try too hard and start over-complicating things. That definitely happened with Schurrle at Chelsea.
People might ask how someone who was so integral to Germany's World Cup win can't get a game for Chelsea, but don't forget that Schurrle didn't start that World Cup final. In fact he doesn't start many big games for Germany. He's a squad player rather than a first-choice option; exactly the role he performed for Mourinho at Stamford Bridge.
I'm sure that fans of Manchester United and Liverpool thought there might be some arrivals this January, but that was also going to be difficult to achieve. The sort of players United want and need aren't available, so what do you do? Go out and sign a player that will fill a gap until the summer? Of course not.
United made their mistakes in the summer, and you can't rectify the summer's mistakes in January. Mats Hummels, now, would have commanded an astronomical fee in January but United should be able to get him far more cheaply in the summer, and he'll have a full pre-season to settle in. United have obvious weaknesses in the squad, but they were never going to be addressed in the winter window.
With Liverpool, it's a slightly different story. They'd probably have liked to do some business but the squad is full, and they can't get anyone out. Borini's not going to move, Lambert's not going to move, and they can't give Balotelli away. Like United, they have some major problems that need fixing, but those problems are better solved during the summer window.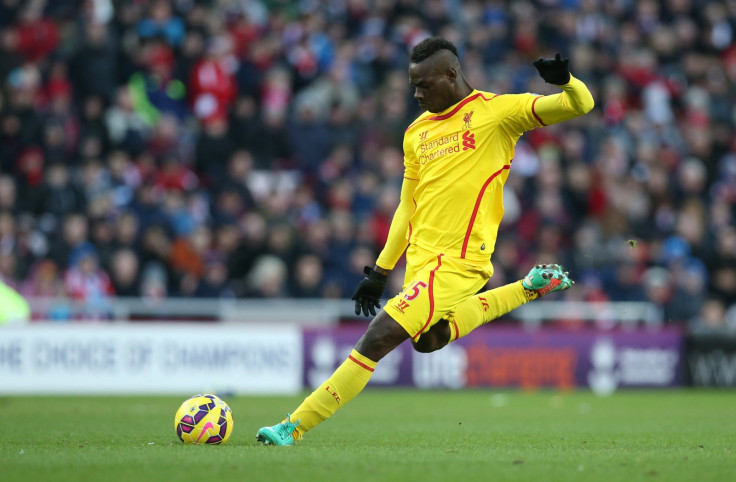 And Arsenal? Well it seems all is rosy in the Emirates garden at present. The team seem to be going through the gears, and Wenger has made a couple of canny signings. Gabriel Paulista will add some steel at the back, and Krystian Bielik looks like the classic Wenger signing; a young player who can be moulded into a top talent. Wenger is still excellent when it comes to identifying lads with potential and bringing them in on the cheap, and no-one would be surprised if Bielik is the next superstar off the Wenger conveyor belt.
Still, Arsenal need to do more to convince me they're a genuine force again. Over the past few years they've been bullies, battering the weaker teams and then losing to the good ones. One win away to Manchester City isn't enough to change that. If they can earn favourable results at home to Chelsea in April, and then at home to Man United in the penultimate game, I'll change my view.
Finally, a word on Harry Redknapp. Cynics might suggest the knee surgery explanation is just a ruse, an excuse to quit rather than be sacked for the club's results, which have certainly been poor of late.
Well, I need a partial knee replacement in the summer and I am going to be on crutches for three months. If he has a total knee replacement, he will be completely out of action. And, if his knee's anything like mine at the moment, he'll be in constant pain. The timing is certainly lousy for QPR fans, but I have sympathy for him, based on personal experience.
Jason Cundy was a hero at Stamford Bridge as a no-nonsense centre-half during the early 1990s. Today he presents the popular Sports Bar radio show on TalkSPORT, and you can find out more about his work with the station here.
He also commentates on Chelsea games for Chelsea TV, working with fellow IBT columnist David Chidgey,and is a prolific member of the Twitterverse.
© Copyright IBTimes 2023. All rights reserved.