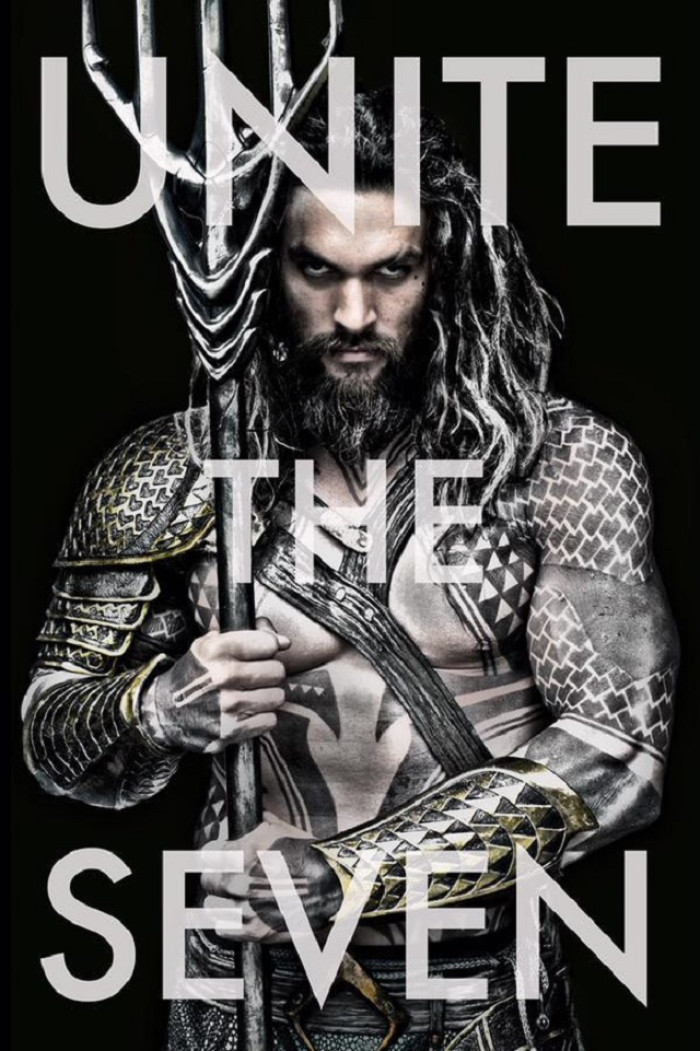 The first look at Jason Momoa's Aquaman was recently revealed by Justice League director, Zack Snyder.
He tweeted:
There is only one true King. #unitetheseven pic.twitter.com/RDFG8jbuI6

— ZackSnyder (@ZackSnyder) February 20, 2015
Momoa explains in an interview with Entertainment Weekly, that the sudden reveal of the costume took the actor by surprise as well.
"That was a shocker for sure. It was supposed to be a surprise in 2016... I've been holding that secret for a long time. Zack Snyder called me up and said, "I'm posting this picture now." He's just a genius and I love him to death. He sent it over and we're in the middle of the editing suite for the thing I'm doing right now, and we all freaked out, man. It was so amazing to see it come out.
"The whole mythology of Aquaman is pretty amazing. There's so many things to tell, and there's a whole backstory that's just amazing. There's a lot of surprises coming."
Jason Momoa also teased Aquaman's rumoured role in Batman v Superman: Dawn Of Justice.
He said, "Well, it's Batman and Superman, it's not my movie. It's the first time in history to have them both on the screen together, and I'm just excited to see those two up there. We haven't done too much on the action yet. You know, Justice League is still quite a ways away. But I'm looking forward to it. Henry's a sweetheart, Ben is a badass, so I'm really looking forward to when we all shoot Justice League."
Momoa added, "What's great about this is Zack, man. We don't want to just reinvent it, but he's a got a whole idea of what Aquaman should be and I'm really honored to be playing it. I'm excited for the world to see it... There's definitely a plan in this whole universe that he's designing, and it's amazing to be a part of it. I think everything that you see that is building, there's a purpose behind the whole plan. So I wouldn't want to take anything away from Zack, because he loves revealing all those things."
Batman v Superman: Dawn Of Justice opens on 25 March, 2016.
Justice League Part one debuts on 17 November, 2017, followed by a solo Aquaman movie on 27 July, 2018. Justice League Part Two is scheduled for 14 June, 2019.