Jay Z has given his seal of approval to the Women's March on Washington protest. Discussing the movement against President Donald Trump, the hip-hop mogul said it was "amazing" to see the public unite to affect change.
The Women's March took place on 21 January in Washington DC, with over 200,000 protesters, including many celebrities, lining the streets to campaign against sexism and Trump's offensive remarks about women.
Jay Z shared his thoughts at Sundance Film Festival in Park City, Utah: "More than ever, the people have to come together. We have to tell these stories, and we have to organise in a way that we never have before, because that's the only thing that effects change. I hate to sound like such a cynic. Everything is based on votes, and who you can put in office."
The Big Pimpin' rapper said: "We have to organise. I've been in these meetings, I've spoken with people, I've done many things behind the scenes, but most important: We are the power. I'm sure a lot of you guys participated in it, but that display of woman power the other day was so amazing and we saw the effect: That no matter what, no matter who's in office, we are the people that's in power."
While he was happy to discuss the Women's March, Jay Z was less keen to divulge his thoughts on the new president. When a reporter asked about Trump taking office, the rapper curtly replied: "Not gonna answer that." Movie producer Harvey Weinstein then interrupted the Q&A and stated, referring to Jay Z's latest film project: "This is a labour of love for Jay and as a result, he's here to talk about that and nothing else."
Watch Jay Z ignore a reporter's question about Donald Trump:
The 47-year-old rapper attended Sundance to promote his new docu-series, Time: The Kalief Browder Story, about a 16-year-old boy who was wrongfully imprisoned and sent to Rikers Island where he spent two years in solitary confinement. However, Browder committed suicide shortly after his release after struggling to adjust to life outside of prison.
Recalling his meeting with Browder, Jay Z told reporters: "I originally heard about the story and read about it in The New Yorker, and I just reached out to Kalief [Browder] just to give him some encouragement. So he comes to the office and I just wanted to give him some encouragement. He told me he was going to community college, and I was very encouraged by his story, and his strength."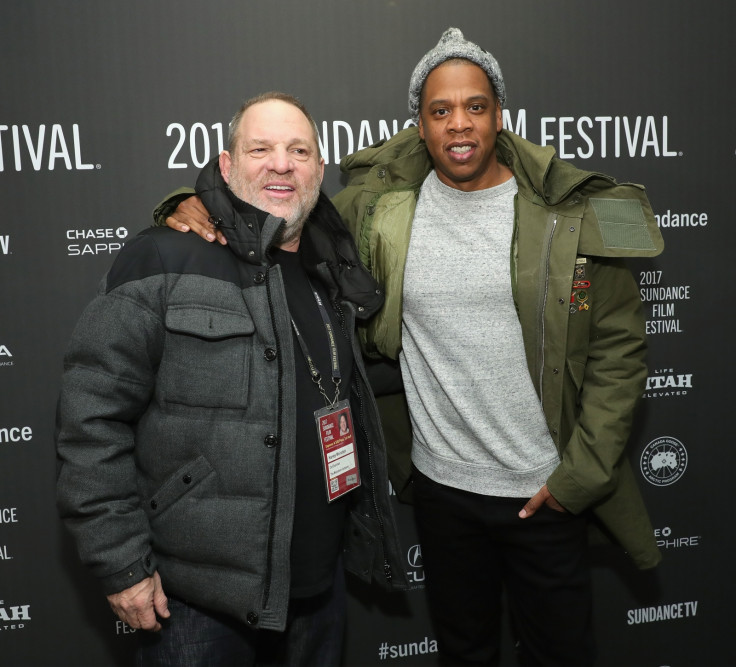 Jay Z continued: "He was, at the time, what I viewed to be OK. I looked at this young kid and I said, man, I was actually in awe of his strength – that he was standing there, he was proud, he was sitting up straight, he was talking, he was laughing. It seemed like his laugh was going to, like it happens in the movies, he was going to get his life together and keep moving on."
Time: The Kalief Browder Story is expected to appear on Spike TV in 2017.