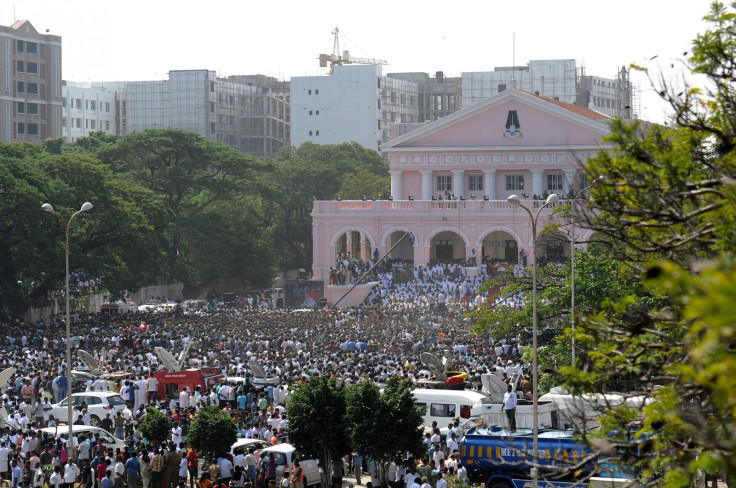 "Chennai was floating in water last December while the city is now floating in people's tears," said a social media post aptly describing the mood of millions of people in Tamil Nadu referring to the catastrophic floods of December 2015. However, this time it is about the death of a charismatic political leader.
Hundreds of thousands of people gathered in Chennai to pay their last respects to their "Amma" Tamil Nadu Chief Minister Jayalalithaa Jayaraman who passed away leaving an enormous power vacuum in the southern Indian state. Her burial was conducted at Chennai's Marina beach with full state honours amid a massive gathering of public and political leaders.
Jayalalithaa was laid to rest next to the memorial of her political mentor, M G Ramachandran, an actor-turned-politician and former chief minister. Top political leaders from across India paid tribute to Jayalalithaa at a public hall throughout the day on 6 December.
Prime Minister Narendra Modi and President Pranab Mukherjee also arrived in Chennai from New Delhi to pay tribute to the charismatic regional leader, who ruled the state with an iron grip. Jayalalithaa died on Monday (5 December) night after suffering a cardiac arrest losing a 75-day battle with a prolonged illness.
The immediate challenge for the ruling party in Tamil Nadu – the All India Anna Dravida Munnetra Kazhagam (AIADMK) – will be to deal with the power vacuum left by the death of Jayalalithaa, around whom the entire governance and polity revolved. The caste identities of senior party members will also play a key role in shaping the party in the post-Jayalalithaa scenario.
Jayalalithaa's long-time companion and a close friend, Sasikala Natarajan, is widely expected to run the party and the Tamil Nadu administration indirectly.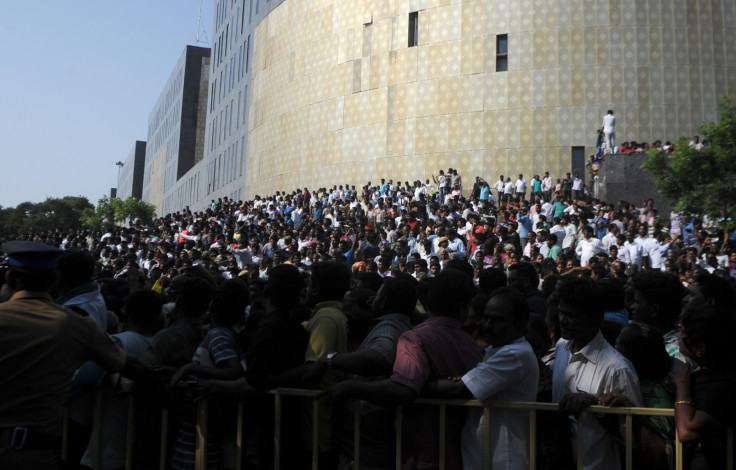 Speaking to IBTimes UK, Madhavan Raghavendran, political observer and a professor of sociology, said: "Jayalalithaa not only had control over the party but also an iron hand over the government machinery. In the absence of any systematic solutions to various problems of the poor, her efficient populism that made a difference to the education of the poor, urban and rural poor will be hard to match.
"The void is bigger in the case of the AIADMK than other parties because of the absolute control Jayalalithaa generally had over the political space in TN [Tamil Nadu]. She set the agenda for political discourse and policy making in TN. It is very much possible that the party will either progressively weaken or break into irrelevant factions."
Jayalalithaa, who was often seen as an autocratic ruler by not only her opponents but also independent analysts, had her share of controversies and faced large-scale corruption scandals. The four-time chief minister went to prison at least twice in the past for her alleged involvement in different cases. Though in a key case against her for alleged disproportionate assets she was acquitted by the lower courts, the Supreme Court was expected to announce its verdict this month.