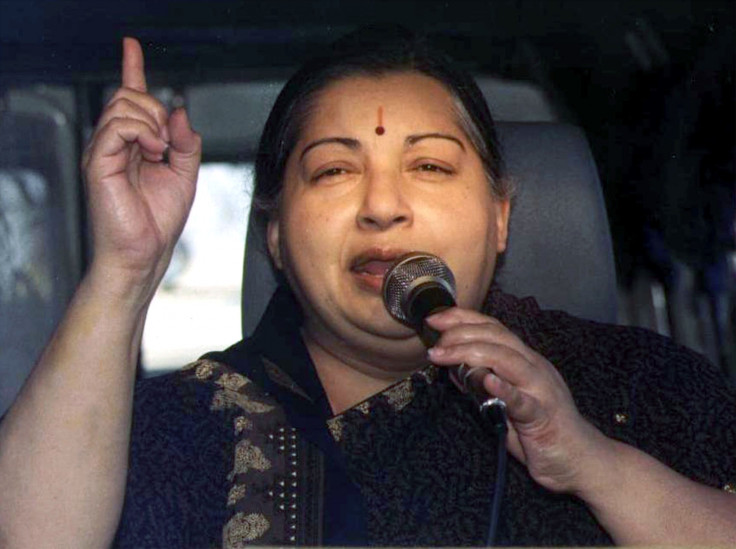 Jayalalithaa Jayaraman, the chief minister of the southern Indian state of Tamil Nadu, is battling for life at a hospital in Chennai. Jayalalithaa, often known as "Amma" or "mother" among her followers, is one of the most powerful and influential politicians in the country. She has spent more than 70 days at the Apollo Hospitals following multiple health disorders.
Jayalalithaa's condition sharply deteriorated on 4 December after she suffered a cardiac arrest late in the evening, although the doctors earlier said she was recovering. The actress-turned-politician, 68, who rarely interacts with the media and has ruled the state with an iron grip, has not been seen in public since 22 September, when she was admitted to the medical facility with a fever and dehydration. Most of her chief ministerial duties have been performed by senior ministers in the last two months.
Updates regarding her health condition have been sparse over recent months, leading to a spate of rumours. In the latest bulletin issued by the hospital authorities at noon on Monday (5 December), doctors said Jayalalithaa's condition "continues to be very critical and is on ECMO [extracorporeal membrane oxygenation]" – a life support system that is usually provided when both the cardiac and respiratory systems do not function.
Ministers from Jayalalithaa's party, the All India Anna Dravida Munnetra Kazhagam (AIADMK), have been asked to gather in Chennai. According to an unconfirmed report, Jayalalithaa underwent a surgery during the early hours of Monday for the cardiac arrest. "There was an angio procedure this morning. Doctors say don't worry, Amma will be fine. We are telling [the party] cadres don't worry. God is with Amma, she will come back. Definitely, she will be OK," said AIADMK spokesperson C R Saraswathi.
Thousands of Jayalalithaa's supporters have gathered outside the hospital ever since the news about the worsening of her health condition emerged. Scores of them were seen weeping and praying. Police forces across Tamil Nadu, a state with a population of about 77 million, are on high alert fearing unrest in case of her passing. More than 15,000 police personnel have been mobilised in Chennai and paramilitary forces have been placed on standby.
Scores of schools and colleges in Chennai, a city with more than eight million residents, were shut fearing there would be unrest though there was no official advisory to close the institutions. Transport services have also been affected.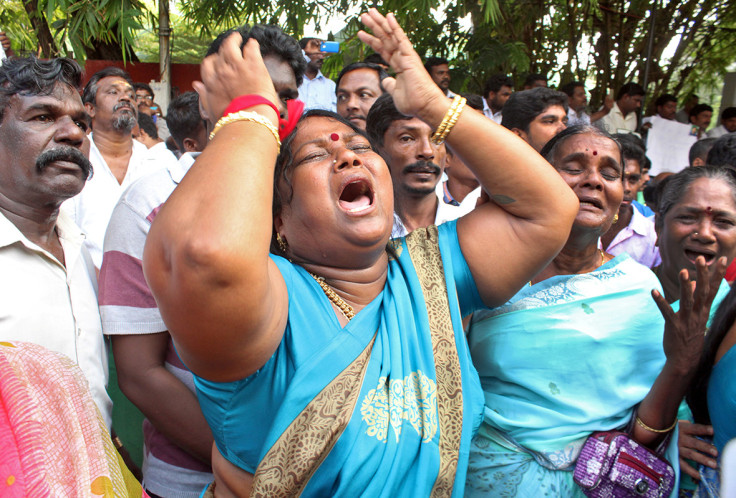 The central government has been in constant touch with the state authorities closely monitoring the developments as health-related matters pertaining to influential people are highly sensitive in this part of the country. Neighbouring states such as Kerala and Karnataka have also beefed up their security as a precautionary measure.
Specialist doctors are being flown in from New Delhi and other parts to assist in the ongoing treatment being given to Jayaraman. A team comprising top cardiac surgeons, cardiologists, anaesthetists and pulmonologists from the premier All India Institute of Medical Sciences in the federal capital New Delhi has also been dispatched to Chennai.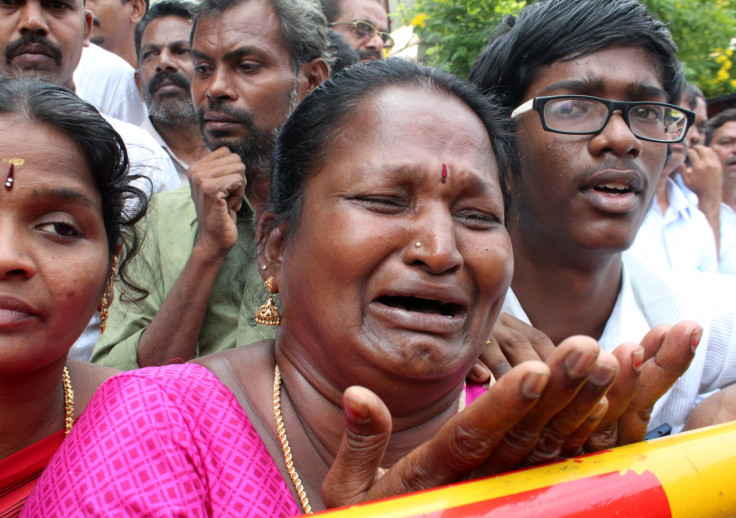 The US embassy in Chennai, the state capital of Tamil Nadu, has issued an advisory to American citizens suspending its consular services. A statement issued by the diplomatic mission read: "US citizens are reminded that even gatherings intended to be peaceful can turn confrontational and escalate into violence. You should avoid areas of demonstrations, and exercise caution if in the vicinity of any large gatherings, protests, or demonstrations."
Jayalalithaa, who enjoys an unrivalled cult status in the movie-addicted Tamil Nadu, rose to political prominence following the death of her mentor, M G Ramachandran (MGR), in 1987. She became the chief minister of the state for the fourth time in 2015.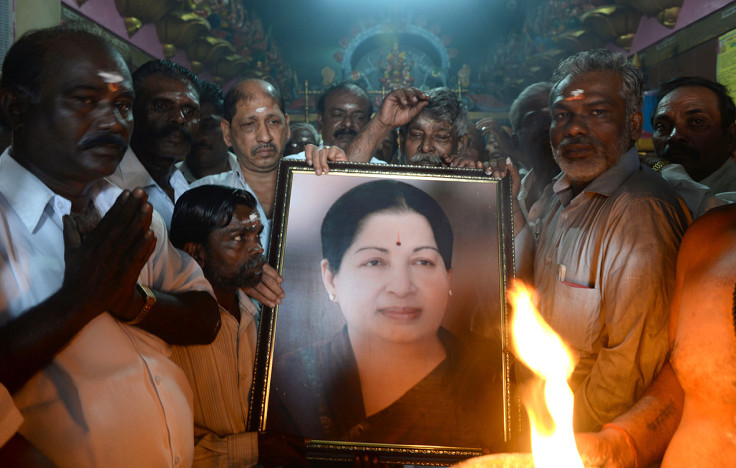 Despite being battered by several political and corruption scandals, Jayaraman managed to garner public support through a series of welfare schemes – often bundled under the banner of "Amma" – ranging from selling salt to medicines. Jayalalithaa's introduction of "Amma Unavagam" – where a filling meal costs less than Rs 10 (£0.11) – has been a massive hit among the poverty-hit sections of society.
Critics call Jayalalithaa, who once had prime ministerial ambitions, is an authoritarian ruler who has no regard for democratic values.