Ben Affleck and co-star Anna Kendrick have been busy promoting their recently-released film The Accountant. While the duo's acts could be part of the movie promotions, a gossip site has reported that the Batman actor got all "flirty" with Kendrick, which apparently "outraged" Jennifer Garner.
However, the rumours surrounding Affleck and the Pitch Perfect actress have been debunked by Gossip Cop that claimed that the actor was just being affable with Kendrick during the red carpet event.
The site also refuted claims made by Celeb Dirty Laundry that Garner was upset about the alleged bonding between the co-stars.
The rumour-debunking site cleared the air about Affleck and Garner after a sensational report claimed that the father-of-three "got very flirty and touchy with his young co-star on the red carpet".
According to Gossip Cop, the original report had said, "The Hollywood actor [Affleck] got rather handsy with his 'The Accountant' co-star Anna Kendrick during a photo call for the film this week. Looking flustered and even sweaty, Ben Affleck for some reason got down on one knee while appearing to flirt with his 31-year-old co-star."
"Looking rather uncomfortable, Anna tried to pull him back with her body language, clearly signaling that she didn't expect Ben to behave the way he did," the report stated, adding, "The last thing she [Garner] needs to see is Ben openly flirting with another woman on the red carpet. Sure, Jennifer and Ben might be separated, but they are still married and raising their three kids together at home."
This is not the first time that the Justice League actor has been linked to another Hollywood star considering the background of his rumoured separation from Garner in August last year. Previously, rumours surfaced speculating a blooming romance between the actor and newly single Taylor Swift.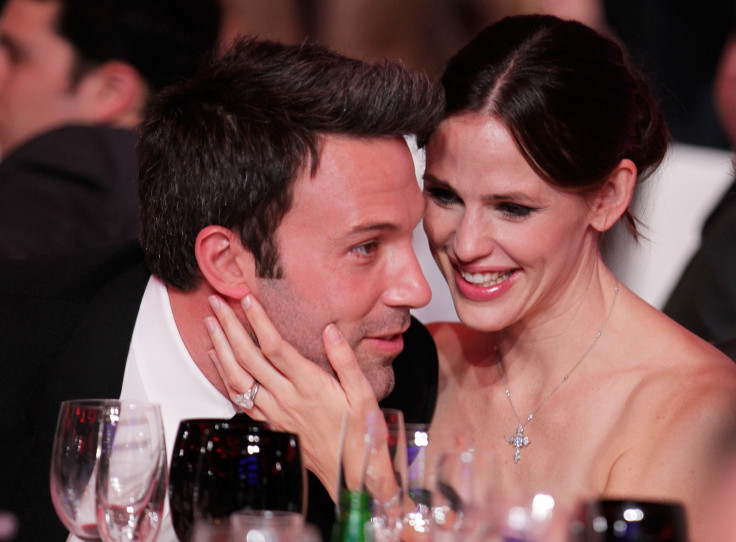 Although Affleck had admitted to meeting Swift along with his daughters during the pop star's 1989 World Tour concert, there was not much in favour of the whirlwind rumours that linked the duo romantically.