Jennifer Lawrence asked British national treasure Joanna Lumley to punch her in the face after making an unintentional offensive comment to the Baftas host onstage.
The 27-year-old actress has revealed that she went to extreme lengths to "make amends" with the 71-year-old star, explaining herself on ITV's Lorraine today.
The Oscar winner said that she was worried she had "offended the whole of England" following the comment which saw her dub Lumley's gushing introduction of her as "a bit much."
She told the Scottish presenter: "I spoke to her (Joanna) yesterday and she knew there was such a furore. I love Joanna Lumley, when I saw her, I grabbed her and was like 'I love you, big me up on stage.'
"Then she said these lovely things about me and as a joke I was like, calm down. Boy did that go wrong. I was at the BAFTAs for 15 minutes and offended England."
In a bid to kiss and make up with the Absolutely Fabulous star, Lawrence jokingly offered her to punch her in the face.
She revealed: "I emailed her and said to her if you want to come over to my hotel and punch me in the face before we go to lunch that's fine. But she said 'I have no idea what you're talking about, I don't go on the internet.'"
Lawrence was accused of being a spoilt brat by social media users for dismissing Lumley's compliment of her as "the hottest actress on the planet."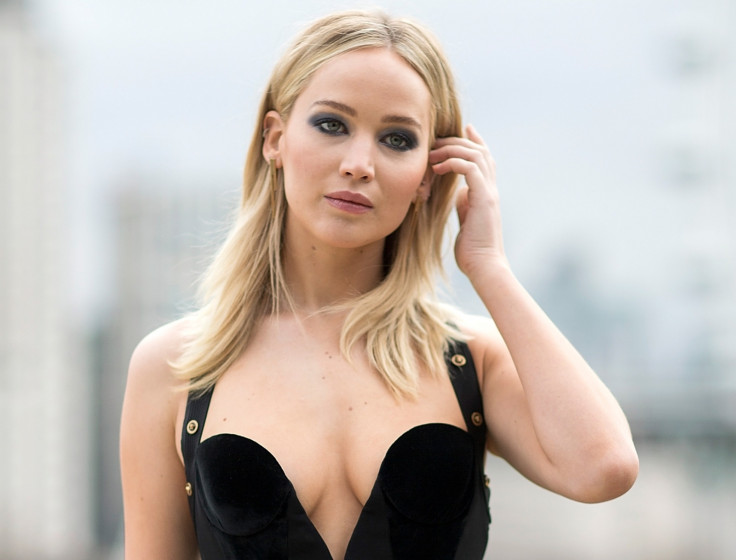 The actress previously explained that the pair were joking moments before backstage about how Lumley could introduce her.
She said: "It was an inside joke. She went on and said all these really nice things about me and then when I got up to the podium, I was like "that was a bit much."
"After I just spent all backstage telling her how to be really nice to me. I wasn't being rude, it was an inside joke."
On the night, viewers at home were shocked by the Silver Linings Playbook star's abrupt comment, with one person tweeting: "Wow seriously Jennifer Lawrence needs to lighten the F up. Joanna Lumley gave you a compliment calling you ravishing and you knocked her back like a right stuck up cow. Take the compliment. Jesus Christ! Ungrateful much! I'd love a compliment from Lumley #EEBAFTAs."
Another said: "Jennifer Lawrence throwing shade at Joanna Lumley after she COMPLIMENTED her has just extended my hatred for her further."