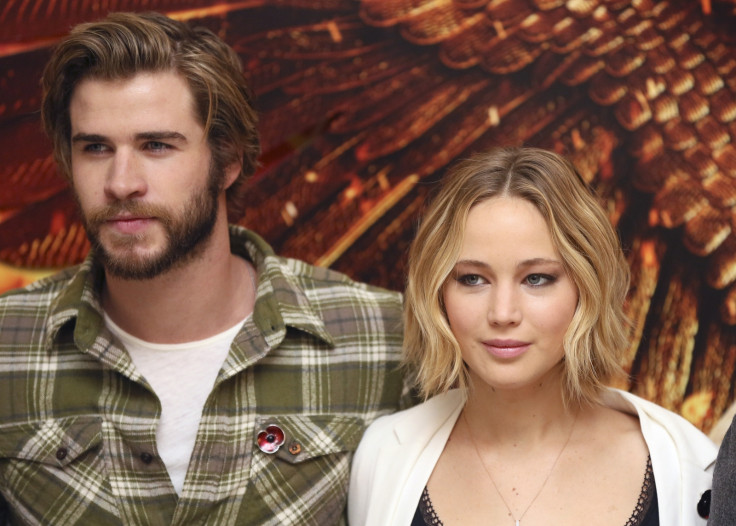 Oscar winning actress Jennifer Lawrence has been rumoured to be romantically involved with Liam Hemsworth. The 24-year-old actress is apparently in constant contact with the Australian actor, who worked with her in The Hunger Games franchise.
"Lots of people were convinced they would wind up together, and they still could," a source told OK! Magazine. "Jen has been calling Liam all the time, especially at night."
Lawrence once admitted to Interview magazine that she is not happy about staying away from Miley Cyrus' former boyfriend. She told the publication: "I think we're done with the press tour. I've got, like, one more thing to shoot for Hunger Games. We just have one scene to do for the end."
"I'm not happy about it at all. And now Liam [Hemsworth]'s doing a movie in Australia for two months. It's the longest that the three of us have ever spent apart," Lawrence added.
At a press conference in Manhattan, Lawrence told People that she has grown very close to Hemsworth while filming the Hunger Games movies. She said: "Liam is the most wonderful, lovable, just family-oriented sweet, hilarious [guy]. I guess the biggest surprise is that I would never expect to ever have a man this good-looking ever be my best friend. I never knew that those things could happen."
Meanwhile, Hemsworth has been silent about his personal relationships since splitting up with the former Disney star. The former pair met on the set of the Nicholas Sparks film The Last Song, in 2009.
In 2012, Hemsworth proposed to Cyrus with a 3.5-carat Neil Lane diamond ring. The couple made their last public appearance together at the premiere of his film Paranoia at the DGA Theater in Los Angeles, before Hemsworth officially announced his split from the Wrecking Ball singer.