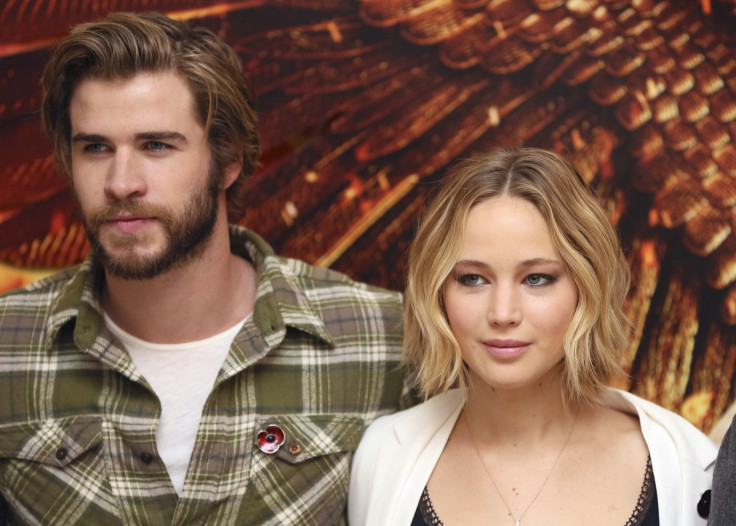 Oscar winning actress Jennifer Lawrence has admitted that she is not happy about staying away from best friend Liam Hemsworth, who is currently in Australia.
The 24-year-old actress, Miley Cyrus' former boyfriend and Josh Hutcherson, who play Katniss Everdeen, Gale Hawthorne and Peeta Mellark respectively in The Hunger Games franchise, have grown extremely close while filming the movies.
"I think we're done with the press tour. I've got, like, one more thing to shoot for Hunger Games. We just have one scene to do for the end," she told Interview magazine.
"I'm not happy about it at all. And now Liam [Hemsworth]'s doing a movie in Australia for two months. It's the longest that the three of us have ever spent apart," Lawrence added.
During an interview with Nylon magazine, Lawrence, who was recently dating Coldplay singer Chris Martin, gushed about the 24-year-old Australian actor.
"I guess the thing that surprised me is that I would never expect to ever have a man this good-looking ever be my best friend. I just would never assume those things could happen, but he is. He's the most wonderful, lovable, family-oriented, sweet, hilarious, amazing guy," she said.
"He actually taught me how to be fair and to stand up for myself. It's my biggest weakness: negotiating. I'm a wimp about standing up for myself and Liam is always fair. He's always on time, he's always doing his job, and he's good about making sure that things stay fair. He's teaching me to toughen up a little bit. That was important, I need that," Lawrence added.