Jennifer Lawrence reveals why she is 'incredibly rude' in public
"Once I enter a public place, I become incredibly rude. I turn into a huge a*****e," Lawrence said.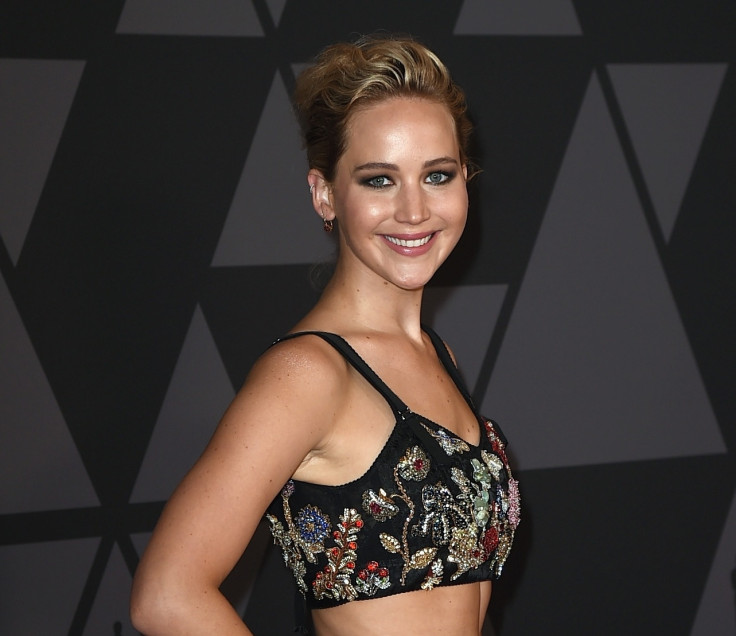 It is surprising to learn that Jennifer Lawrence can turn into a "huge a*****e" in public even though she seems so approachable when making appearances on talk shows and interviews.
Speaking on Variety's Actors on Actors series, the Oscar-winning star told Adam Sandler that she is not the nicest person when around her fans because she wants to avoid the uncomfortable encounters.
The Passengers star made the revelation when she and the 51-year-old comedian were talking about meeting their fans in real life. While Sandler admitted he loves meeting his fans, the 27-year-old actress confessed she turns into an "incredibly rude" person.
"Once I enter a public place, I become incredibly rude. I turn into a huge a**hole," Lawrence said while talking on the recent episode of the Variety series. "That's my only way of defending myself."
Lawrence also revealed that she has a strict no selfie policy. According to her, if she is asked for a photograph she just says a simple "no", adding that if she sees "someone walking towards my table" she just leaves.
"You know what sometimes I do? I go, 'It's my day off.' Like, if it's Sunday, I'm like, 'It's Sunday, I'm not working today'," she added.
Sandler responded, saying, "You're good."
The actor gave his approach on how he takes care of fans and said: "I sit them down, I feed them. Let them hang out with my kids."
Privacy to Lawrence is of utmost importance. She told Vanity Fair in late 2016 that she is scared of random people approaching her.
"I get very protective of my space. It took me a long time to be able to do that. But if I'm eating dinner, and somebody comes up, and a flash goes off from someone's iPhone camera, I am really rude to that person. Then other people at the restaurant will see me and be like, 'Oh damn, I don't want to do that.' Privacy is a full-time job, and I work very hard at it," she said.