Jennifer Lopez bans Ben Affleck from partying with divorced Tom Brady: report
J. Lo reportedly does not want the NFL star to lead her husband astray.
Tom Brady's divorce from Giselle Bundchen has reportedly prompted Jennifer Lopez to ban her husband, Ben Affleck, from hanging out with the football star.
J. Lo allegedly does not want the NFL quarterback to lead her husband astray following the fallout of his own marriage. National Enquirer, in its Dec. 26 issue, made the bold claim that the singer is being a "control freak" by preventing the actor from partying with his newly-single pal.
The publication claimed that a bromance between the two men seems natural. The 50-year-old Affleck idolises the Super Bowl champ and 45-year-old Brady reportedly also has Hollywood aspirations that the actor can help him with.
However, sources claimed that the last thing Lopez wants is for Affleck to have to face temptations while spending time with Brady. An insider said that her "insecurity is off the charts right now" and that she has "never been needier."
"...And if Ben thinks he's going to have her approval to party with Tom, he can forget it!" the source claimed and added that the "Jenny from the Block" singer "won't stand in the way" if Affleck and Brady "want to do business projects together— with her input."
But when it comes to "boys' time in Florida or New York," which is reportedly what the "Batman" star wants, then it is a different story. The insider claimed that this is "a nightmare scenario for Jennifer and she's not going to stand for it."
The "Shotgun Wedding" star has allegedly been controlling Affleck since they reconnected in July 2021 following her split from Alex Rodriguez. That has reportedly only gotten worse now that they are married.
Lopez and Affleck tied the knot first at a Las Vegas wedding in July and followed with a ceremony in Georgia in August. It is said that the "Argo" actor can hardly expand his horizons because of his wife.
However, claims that Lopez is being a controlling wife to Affleck and that she does not want him to hang out with Brady should be taken with a grain of salt. As for the NLF quarterback, he and Bundchen divorced in October this year after 13 years of marriage.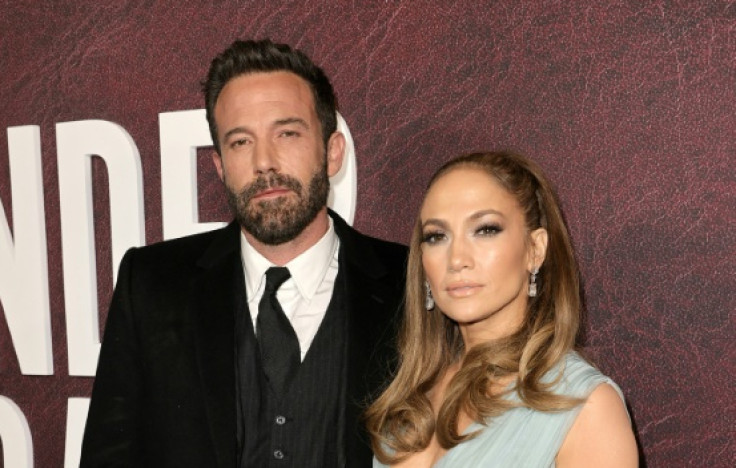 © Copyright IBTimes 2023. All rights reserved.