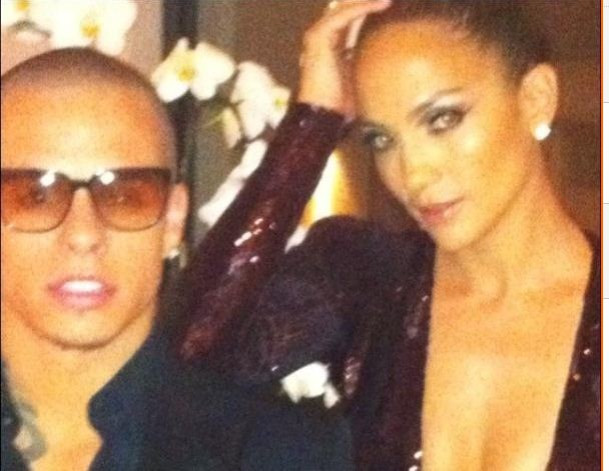 Jennifer Lopez and Casper Smart have celebrated their first anniversary, marking the milestone on Twitter and putting paid to reports that they are on the verge of splitting up. The duo marked their special occasion by exchanging messages of love on the micro-blogging site.
"@BEAUcasperSMART BEAR!!!!!!!!!!!!!! Today is OUR's!! Thank you for sharing your beautiful smile with me everyday!#SpecialDay ♥ #LOVE!" the Dance Again singer tweeted.
In response, Smart replied:"Happy 1 yr. anniversary to the most Gorgeous, Kind, Sweet, Funny, Beautiful Lil Bear in the world.... Love Bear #October25."
The two went public with their relationship in November last year - four months after the 41-year-old actress-singer and then-husband Marc Anthony announced the end of their seven-year marriage. Though the two faced criticism for their 20-year age difference, they turned a deaf ear to it. Smart even shares a good bond with Lopez's five-year-old twins from her marriage, Max and Emme.
"Age, status, n opinions of others are irrelevant. Our hearts are endless and our souls infinite..." Smart wrote in January.
The Perfect Man
In the September issue of In Style and in the accompanying article, Lopez spoke about her ideal man.
"The most important quality the man in my life should have is that he is sweet. I like the good guys... The hard part is that you never stop believing in love. You never stop. But that's also the best part. You never stop believing, and you never, ever give up," she explained.
She also spoke on the pressures of being a mother, particularly with her status as a global celebrity and demanding schedules.
"Of course, I'm the same as any parent. I feel the pressures of wanting to be a great parent and of wanting to do right by my children. I feel the pressure of knowing you can't be perfect, even though you want to be. One thing I've learned: being a mom, or a dad, is the most important job there is. It doesn't matter who you are. You have to embrace it for everything that it is," she concluded.
Previously, in a report in the Sun, Lopez had also admitted that she would like to have more children with her toyboy.
"I haven't closed shop in that department," she said, "I don't know, we have to see - we only have so many years that you can do that."