Suspended Top Gear host Jeremy Clarkson has claimed he was joking when he lambasted BBC bosses at a charity event.
The 54-year-old, who was suspended over an alleged altercation with a Top Gear producer in a row over dinner, was appearing at a charity gala at the Roundhouse on 19 March, when he launched into an expletive-laden tirade directed at Corporation executives.
He referred to his bosses as "f*****g b******s" and hinted that he expected to be sacked over the latest controversy.
He told those gathered at the charity event: "To be in the audience of Top Gear there was an 18-year waiting list. You know the BBC has f***** themselves, and so who gives a f***? It was a great show and they f***** it up."
Writing in his Sunday Times column, the presenter reflected on his actions which have apparently got him into hot water again, resulting in a stern reprimand from his lawyers when footage emerged of the public rant. He insisted however, that the comments were made in good humour and were merely intended to stir up interest in the charity auction.
"Most of us have woken up after a night at a charity ball to find an empty wallet and a signed rugby ball on the kitchen table," he said. "So we're all familiar with the sense of, 'Oh no. What have I done?'
"Well, it was worse for me on Friday morning because I woke up after a night at a charity do to be told by my lawyer that someone had uploaded a video of me using choice language to describe bosses at the BBC.
"He was very stern and I had to look at my shoes like a naughty boy. But it was all meant in jest and anyway it worked. By being brief and controversial and a bit sweary I woke the room up and the auction prize I was offering - one last lap of the Top Gear test track - raised £100,000."
An investigation into the TV star's current suspension following a "fracas" with a producer is still ongoing.
Meanwhile, a petition to have Clarkson re-instated on Top Gear has gathered more than a million signatures and was delivered by a tank, driven by a man dressed as The Stig, to BBC headquarters in London on 20 March.
Clarkson thanked his supporters on Twitter saying: "Many many thanks to all of the people who have called for my reinstatement. I'm very touched. We shall all learn next week what will happen."
However, writing in The Sun he said: "Protest never works. Because we are all plankton. And the world is run by whales.
"You can be a big and important plankton but that doesn't make a jot of difference if a whale has decided to eat you up. You can get a million other plankton to dress up and wave banners but Mr Whale won't even notice."
He has since explained his silence regarding the incident with Oisin Tymon, a 36-year-old Top Gear producer telling the Sunday Mirror that he has been 'put on silence'.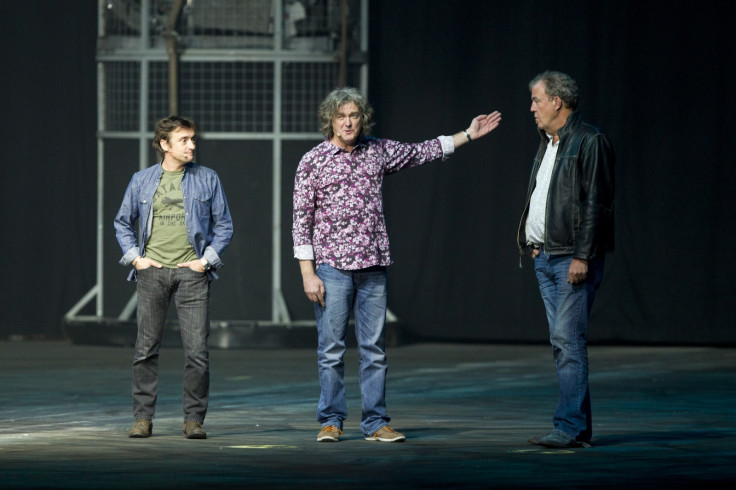 Clarkson told the paper: "I've been put on silence. There are very good reasons from my point of view why I simply can't say a word."
Sources close to the presenter told the paper that if he is sacked he will probably sue for wrongful dismissal. He said to be 'fuming' after a top BBC boss allegedly compared his situation to paedophile Jimmy Savile.
His latest comments come following reports that he has discussed an idea for a new farming show, about the lives of people who work in the countryside, with BBC executives.
The BBC said it would "not be offering further commentary" on any issues involving Clarkson until the current investigation was concluded.
Clarkson's future at the BBC is likely to be decided this week when the corporation's internal investigation into his behaviour is handed over to the Director-General.