Jeremy Clarkson: Top Gear producer Oisin Tymon will press assault charges if BBC 'whitewashes' truth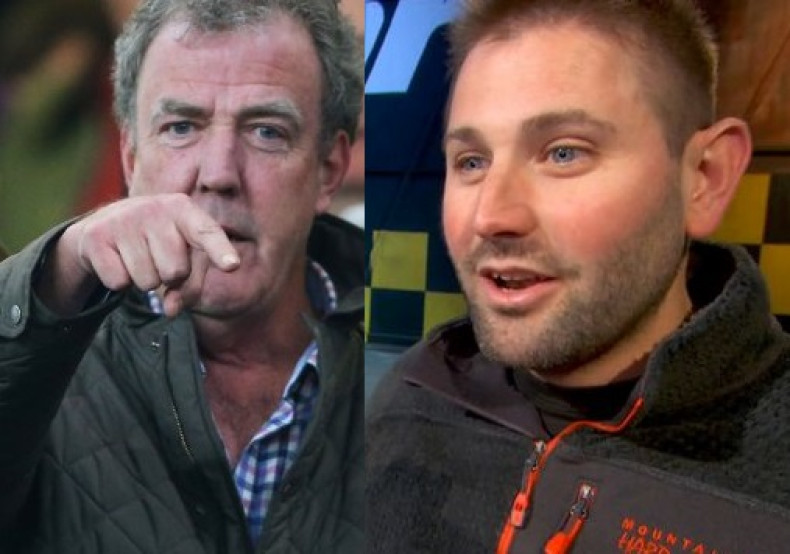 The Top Gear producer at the centre of the "fracas" which led to Jeremy Clarkson's suspension from the BBC is considering reporting the incident to the police. Oisin Tymon previously said he does not want the 54-year-old to be over fired over the alleged incident at a North Yorkshire hotel and will only take the action if a BBC inquiry into what happened "whitewashes" the truth.
Clarkson is alleged to have punched Tymon during a 30-minute tirade at the Simonstone Hotel near Hawes following an argument about being unable to order a steak. Clarkson also allegedly called the producer a "lazy, Irish c**t" before hitting him.
It is reported Clarkson's fellow Top Gear presenters, James May and Richard Hammond, had to pull him away from Tymon. A source told the Mirror: "It happened outside the hotel, with just the four of them there. When Jeremy hit Oisin, Richard and James grabbed him to stop him from going in again. Afterwards, they seemed shocked and stayed with Oisin, asking if he was OK, while Clarkson returned to the bar."
A friend of Tymon added: "Oisin credits James and Richard for stopping Jeremy. If this investigation doesn't get to what actually happened, he knows he has the option of going to the police. He doesn't want the truth whitewashed out of existence."
Tymon is reported to have told the BBC inquiry he will be happy to continue to work with Clarkson on Top Gear, but wants him to attend anger management counselling. Tymon has previously said he fears he will lose his job over the bust up and has also received death threats.
Elsewhere, Clarkson is still reported to host an edition of Have I Got News For You, despite currently being suspended by the BBC. Clarkson is scheduled to present the third episode of the BBC 1 programme's latest series. The planned episode is scheduled to air on 7 May.
Jimmy Mulville, managing director of Have I Got News For You producer Hat Trick, admitted the BBC still have not told him what to do with regards to Clarkson hosting the show. He told a Broadcasting Press Guild breakfast: "We always have a field day with Jeremy. Maybe we will get the producer on so he can hit Jeremy Clarkson live on television," reported the Guardian.
He added: "As far as I'm concerned he is hosting Have I Got News For You in early May. The BBC haven't told me what to do yet. It'll be an interesting conversation. I think he's a fantastic broadcaster and I concentrate on that. He's due to host the third episode."
Clarkson has been a frequent guest host of Have I got News For You ever since its original main presenter Angus Deayton left the show in 2002.