Renowned photojournalist Spencer Platt is currently based in Jerusalem, where he has been documenting life in the divided city.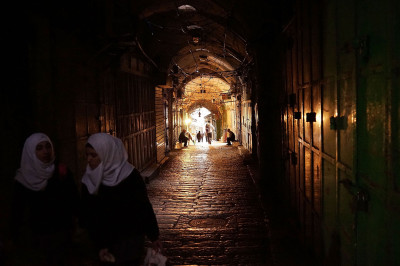 The holy city — which Israel says must forever stay united — has rarely seemed more divided. Violence has surged in recent weeks in Jerusalem amid high tensions over access to a holy site where al-Aqsa mosque now stands.
Eleven Israelis have been killed, including four rabbis and a policeman stabbed and shot by Palestinians in a Jerusalem synagogue. Twelve Palestinians have also been killed, including several of those who carried out the attacks.
The violence has been connected in large part to continuing unrest at Jerusalem's most sensitive holy site — a hilltop compound revered by Jews as the Temple Mount and by Muslims as the Noble Sanctuary.
The Temple Mount, home to the ancient Hebrew temples, is the most sacred site in Judaism. Today, it is the location of the al-Aqsa Mosque and the gold-topped Dome of the Rock, the third-holiest place in Islam. Jews are allowed to visit the site, but under a longstanding arrangement, they are barred from praying there.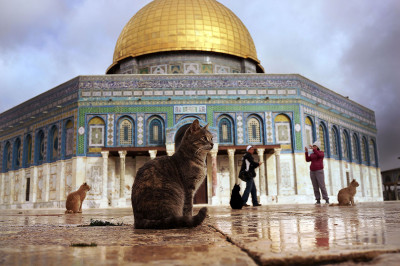 Jerusalem's light rail train is a frequent target of Palestinian violence. The trains, meant to serve as a symbol of a united city, are frequently pelted with stones when passing through Palestinian areas. There have been two deadly attacks in recent weeks by ramming cars into crowded stations.
Israeli police have been flying surveillance balloons over the city's eastern sector and Old City in the face of the city's worst wave of violence in nearly a decade.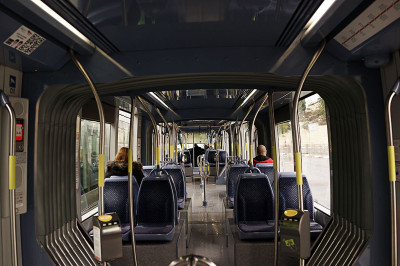 Representatives of Jerusalem's tourism industry say their businesses are stagnating as the seemingly never-ending violence in the city continues to drive away visitors.
Many tourists have cancelled their trips to Jerusalem due to conflicts, and some shop owners said their businesses have suffered.
Local police are on high alert and have intensified patrols - yet another indication of the constant state of wariness that makes Jerusalem such a dangerous place to live or visit.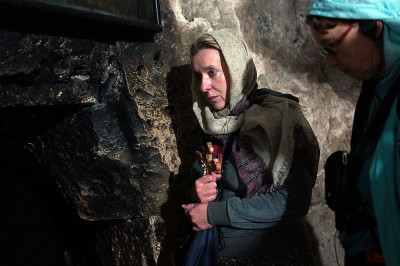 Spencer Platt has won many photography awards, including the 2006 World Press Photo of the Year. Follow Plattys1 on Instagram to see his latest photos.