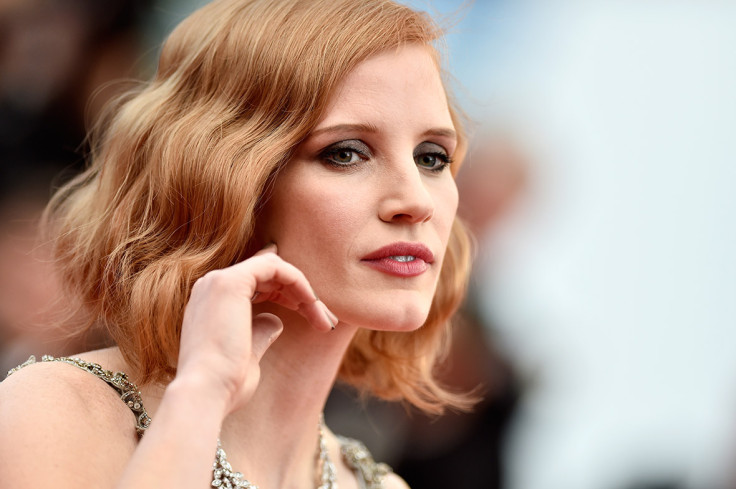 Oscar nominated actor Jessica Chastain has issued an extraordinary plea to her followers on social media to help find a fugitive, wanted by Nevada County police on suspicion of torture and the murder of two people, including a family friend of the star.
Kurt Andrew Collins, 61, is the target of a manhunt after police identified him as the man they say is responsible for the shooting last year of search-and-rescue volunteer Steven Wolf, who was searching for a missing hiker in the area.
The Nevada County Sheriff's Office also wants to speak to Collins about the murder of Michael Mahoney weeks prior to Wolf's shooting in July 2016. It is Mahoney who was a friend of the Interstellar star's father.
"A friend's father had a cabin in a remote area of Nevada county," Chastain wrote on her Facebook page. "His wife and sister went to the cabin to check on him and found him dead.
"The cause of death turned out to be murder. It also turns out that he was tortured prior to his death. This incident happen last year around August.
"The Nevada county sheriff's office now has a person of interest that they are looking for. This is the reason my dad has asked if you guys would help use social media to track down Kurt Andrew Collins."
Authorities also want to speak to the suspect regarding the disappearance of Joseph Charles Murphy in 2003. All three of the crimes Collins has been connected to happened in the town of Washington in Nevada County.
Collins has been described as approximately 180cm tall, 82kg with grey hair and blue eyes. He is a survivalist locals have described as a "hermit" who lived for 20 years in the wilderness around the Yuba River, near Washington.
Mahoney's family has offered a reward of $10,000 (£7400) to anyone who can provide information that leads to the capture of Collins, or whoever is responsible for Mahoney's death.