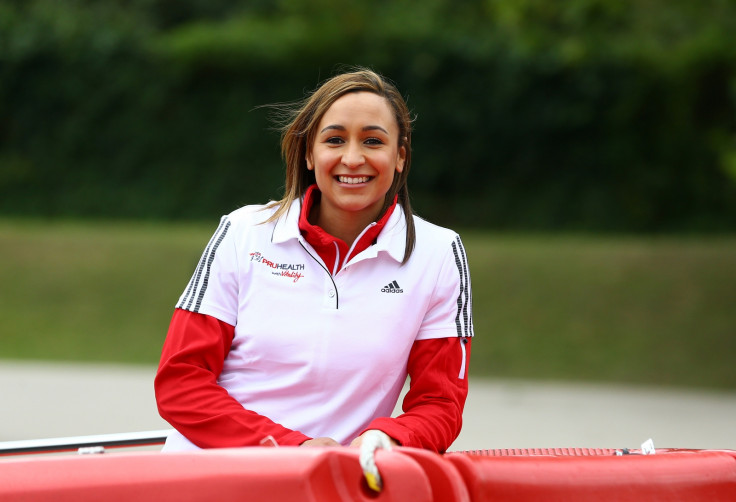 Jessica Ennis-Hill could face an intriguing battle with fellow British heptathlete Katarina Johnson-Thompson this summer after confirming that she will compete at the Sainsbury's Anniversary Games.
The Olympic gold medalist, who performed fantastically in front of an adoring home crowd at London 2012 after missing out on Beijing four years prior due to injury, is already scheduled to return to competitive action in Manchester next month following an extended break from athletics after the birth of her son Reggie.
With Rio 2016 edging ever closer, Ennis-Hill is looking to step up her preparations and she will grace the Queen Elizabeth Olympic Stadium once again for the two-day Diamond League event that begins on 24 July.
"I am really looking forward to the Sainsbury's Anniversary Games in the Olympic Stadium," she was quoted as saying by Athletics Weekly.
"My race schedule is starting to take shape and it will be good to compete and get a sense of where I am in my return to competing. My main goal this season is to be as competitive as possible with the long term goal being the Rio Olympics.
"Diamond League meetings always have the best athletes in the world so I'm sure this will be a good test for me. I want to perform well being back on the big stage in London but I will be realistic as 2015 is about the challenge of getting back to competitive shape after having my little boy and ultimately making the necessary progression to be at my best for Rio.
"The 2012 Olympics were an incredible experience for me and it will be very special to step out on that track again. It will be amazing to compete in front of all our British fans who I am sure will have their own memories of the London Games too."
Johnson-Thompson is already set to meet Ennis-Hill in the 100m street hurdles at the Great CityGames, yet the possibility of the two going head-to-head in more than one event is sure to provide great excitement.
The former won heptathlon gold at the 2015 European Indoor Championships in Prague, breaking her rival's British record of 4,965 points and coming agonisingly close to setting a new world record only to fall just short in the 800m.
Both Ennis-Hill and Johnson-Thompson are also expected to compete at the Hypo Meeting in Austria in late May.