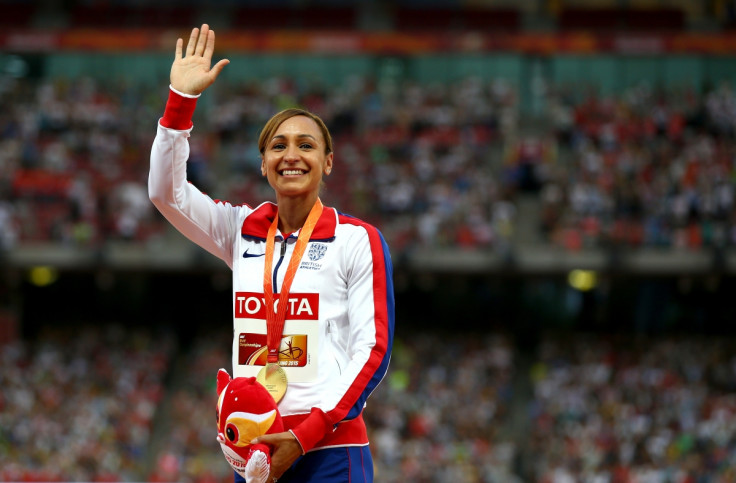 Jessica Ennis-Hill's preparations for Rio 2016 have been disrupted after ruling herself out of the entire indoor season with an Achilles injury. The 2012 Olympic champion is hopeful of being fit in time for the outdoor season which commences in May and insists her withdrawal is a precautionary measure.
Speaking to Sky Sports News, Ennis-Hill said: "We're still in February, there's a lot of time before the Olympics. I'll be going away and sitting with the medical team to go through everything. Hopefully it won't impact on my summer."
A statement released from British Athletics added: "Training over the winter has been great – but in the last two weeks my right Achilles has been sore. I am waiting on guidance from my medical team after having a scan, but with just two weeks to my first race my coach and I have made the decision to skip the indoors and keep the focus on Rio. My training schedule and the appropriate care is being developed now with the outdoor season as the focus. My priority has always been Rio and I don't want to take any risks in the short term."
Heptathlon champion Ennis-Hill missed the entire 2014 season to have her first baby, son Reggie, before her triumphant return last year where she won gold at the World Championships in Beijing.
The 30-year-old has a history of Achilles problems, having missed the 2013 Wolrd Championships with the same injury. She has pencilled in the Hypo Meeting in Götzis as a possible return date.
"We need to work out how long I need for rest and recovery but I very much want to have a full season, starting in Götzis, and starting the season as originally planned.
"As an athlete it's so frustrating to get injuries at any time of the year, but we are still in February so maybe a little bit of rest is not a bad thing and if we can get this sorted hopefully that will stand me in good stead."