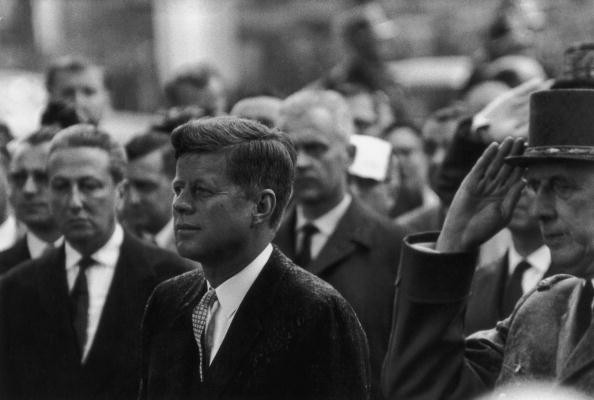 US president John F Kennedy, deposed Libyan dictator Muammar Gaddafi, and screen legend Marlon Brando were customers of an exclusive Parisian brothel in the 1960s, according to the biographer of a former madame.
Madame Claude, 91, ran the high-class escort ring in the French capital, where she employed hundreds of call girls during the 1960s and 1970s, who she called her 'swans.'
She claims that amongst her clients were many of the great and the good of the day, including film stars, politicians, and the odd despot.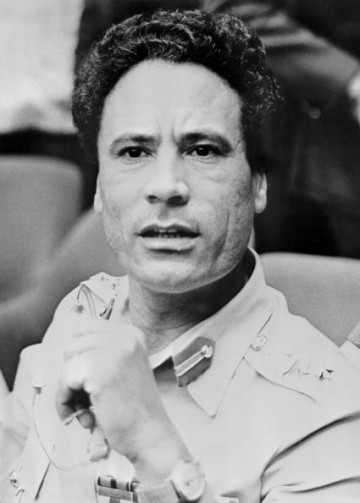 Biographer William Stadiem interviewed Madame Claude, as well as former staff and clients of the brothel for a book in the 1980s.
It was never published, but Stadiem has now made some of the brothel's secrets public in an article in Vanity Fair magazine.
In the article, he claims that Madame Claude told him that JFK requested a prostitute who looked like his wife, Jackie, "but hot."
She also claimed that during the 1973 Paris peace talks between the Viet Cong and the US, the CIA hired girls from the brothel to 'keep up the morale' of delegates.
"There were Aristotle Onassis and Maria Callas showing up with depraved requests that made Claude blush," writes Stadiem.
"There was Marc Chagall giving the girls priceless sketches of their nude selves, Gianni Agnelli taking a post-orgy group to Mass, the Shah and his gifts of jewels. There were such disparate bedfellows on the client list as Moshe Dayan and Muammar Gaddafi, Marlon Brando and Rex Harrison."
Claude, who became so notorious that she was portrayed in a 1977 film, favoured 'failed actresses and models', many of them Christian Dior couture models, and liked to hire foreign girls, especially Scandinavians.
In the article, Stadiem describes how Claude, born Fernande Grudet, fought for the French resistance and was imprisoned in a Nazi concentration camp, where she was tattooed with the camp number.
After earning herself a small fortune through her escort ring, she fled to the US after French authorities began hounding her over tax evasion.
In the US, she reportedly tried to recruit Joan Collins to work as an escort, with no success.
Some who knew her are scathing
She was "une femme terrible," said actress Francoise Fabian, who portrayed her.
"She was like a slave driver on a plantation in the American South. Once she took a girl on, the makeover put the girl in debt, because Claude paid all the bills, to Dior, Vuitton, to the hairdressers, to the doctors, and the girls had to work to pay them off. It was sexual indentured servitude. Claude took 30 percent. She would have taken more, but she said the girls would have cheated if she did."
Claude returned to France, served a short jail sentence, and now lives in seclusion.