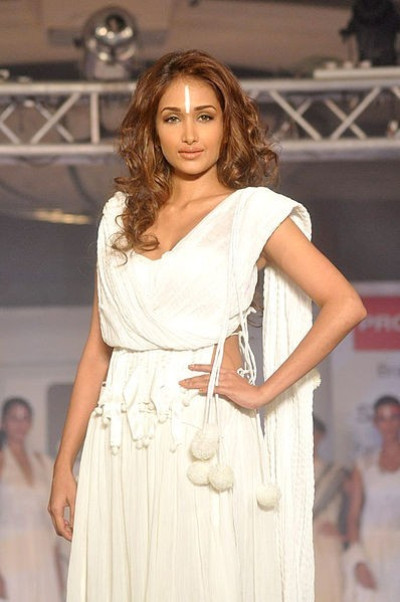 Jiah Khan, the British-Indian actress who committed suicide earlier this month in Bombay, may have been driven to the act after an argument with her boyfriend.
According to a local report by the Daily News and Analysis, the 25-year-old exchanged phone conversations with Suraj Pancholi, the son of Indian actor Aditya Pancholi, on the night of her death. And only ten minutes before she was found dead, the couple reportedly had an argument.
Phone records show the last conversation was exchanged at 10.53pm local time. The call lasted two minutes. And post-mortem reports state Jiah died between 11pm and 11.30pm local time.
The two were believed to be dating for about a year and the argument was reportedly over Pancholi cheating on her. Pancholi was a student at an acting institute.
"Jiah was said to be very possessive about Suraj. Last night they exchanged text messages on their cell phones. Suraj also sent her a bouquet which she did not accept," the DNA report quoted sources.
Both Suraj Pancholi and his father have been questioned by the police. However, in the absence of a suicide note, police say it may be impossible to determine the real reason for this tragic act.
The actress' mother, Rabia Amin, told police her daughter was depressed following an unsuccessful audition in Hyderabad; she was told to lose weight.
On Tuesday, veteran Bollywood director Ram Gopal Varma, the man who gave Jiah Khan her break by casting her opposite the legendary Amitabh Bachchan, tweeted his thoughts on this incident.
"The last time I met her Jiah told me that everyone around her makes her feel like a failure," Verma tweeted.
The actress was reportedly also upset at failing to establish herself in Bollywood and was also contemplating a career in interior design. She last worked on a film in 2010, when she was cast in Houseful, starring Akshay Kumar.
Her funeral was held on Wednesday afternoon.