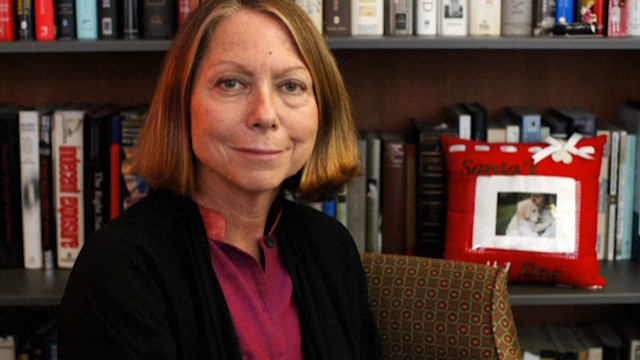 Jill Abramson has stepped down from her post as executive editor of the New York Times, where her career in reporting and editing had placed her among the top 20 most powerful women in the world.
She was succeeded by managing editor, Dean Baquet, according to an announcement by the Times publisher Arthur Sulzberger Jr.
Several questions linger as to why Abramson stepped down, including speculations that she was forced out, as well as the effect her departure will have on one of the US's most prestigious news outlets.
Last month, it was revealed that Abramson, who joined the Times in 1997 as the Washington burea chief and managing editor, had immortalised her career with a 'T' tattoo.
The existence of the tattoo was made public last month when Abramson was interviewed by Catie Lazarus for Out. She revealed she had four tattoos, including a New York subway token and a crimson H for Harvard and her husband Henry. The T stood for the iconic newspaper.
"I think eventually, when I finish doing them, [they] will tell the story of me, of where I lived, and what things have been important to me," Abramson said.
"I have two then on my back that are the two institutions that I revere, that have shaped me. One is unsurprisingly the amazing 'T' in The New York Times newspaper. Then I have a Crimson Harvard 'H' and that's for Harvard, and also for my husband Henry, who I met when we were in the same class at Harvard."
When asked if she used the tattoo for "street cred", Abramson replied: "I don't flaunt my tattoos."
"It's become for me a strange form of personal hieroglyphics. I have now four," she added.