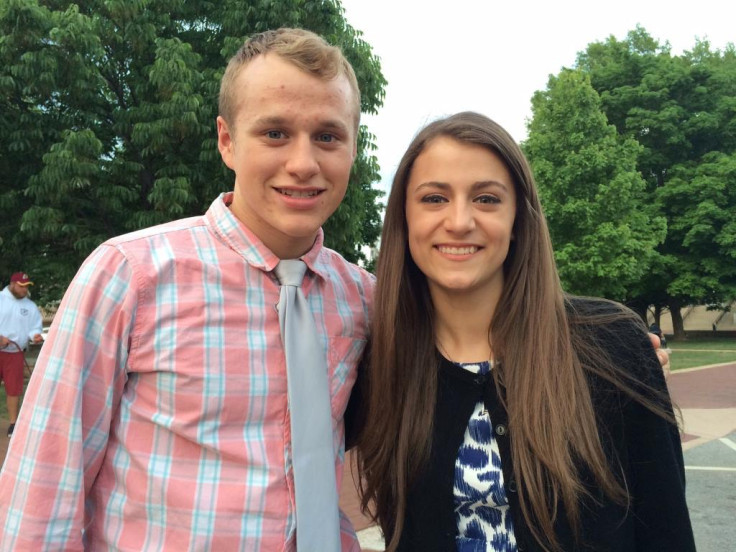 Jim Bob and Michelle Duggar's son Josiah has ended his courtship with Marjorie Jackson after several months of dating.
The former 19 Kids And Counting star's breakup news was confirmed by his parents through their Facebook page.
The couple began their courtship the day Jill Dillard's son Israel David was born. Many fans have cast doubts on the timing of the seventh Duggar son's split with his girlfriend.
The couple were together even during the Josh Duggar sexual molestation scandal. In one of the posts of the evangelical Christian family dated 28 June, both Josiah and Marjorie can be seen happy together.
"These two are doing so well in their courtship. It is a fun and wonderful time for them. We love watching God unfold life as they seek Him during this special time," the family captioned the young couple's picture on 17 June.
TLC finally cancelled its hugely popular reality TV show, 19 Kids And Counting in July this year and news of Josiah's split has come just weeks after that, sparking rumours that Marjorie may have left her reality star boyfriend after the show was cancelled.