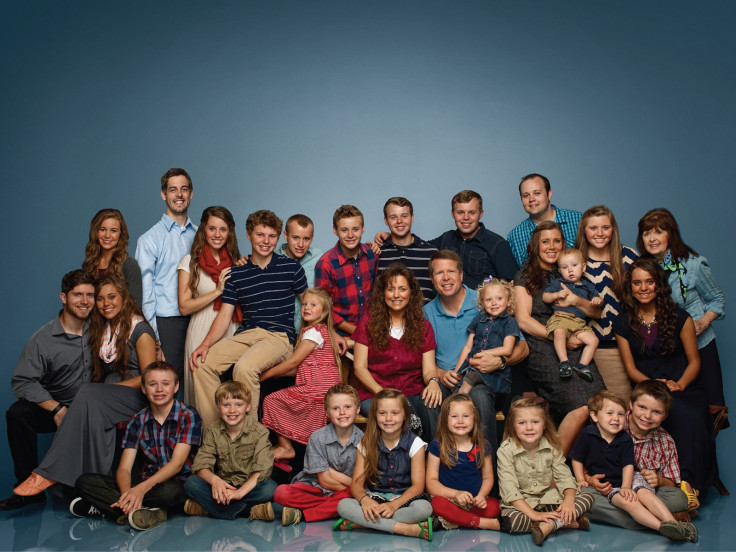 TLC has cancelled 19 Kids And Counting but controversies and rumours surrounding the Duggar family continue.
Jim Bob Duggar and his wife Michelle are reportedly unhappy with their family reality show's cancellation by TLC and are desperate to return to the small screen.
After the infamous Josh Duggar sexual abuse scandal, TLC pulled the plug on the disgraced reality show that followed the life of the evangelical Christian family.
However, rumours were strong that the controversial network will come up with a spin-off series that will follow the fan favourite sisters Jessa and Jill who were drawing a great deal of viewership for TLC.
People.com reported that the Duggar patriarch was not happy with the spin-off that would shift focus from the parent family to only two of their daughters.
"He absolutely wanted to be back on TV and was never thrilled about the show suddenly shifting focus," a source close to the 50-year-old father of 19 told People.
The hope for a spin-off totally faded when Jill and her husband shifted to Central America along with their four-month-old son for their charity work. "And with that, one half of any potential new show was gone," the same source added.
Jim Bob and his family, meanwhile, are trying to keep in touch with fans by posting home videos via social media.
On 21 July, the Duggar parents celebrated their 31st wedding anniversary and Michelle was gifted with a ring studded with 19 birth stones belonging to her children by her husband.