An inquiry into the "culture and practices" at the BBC during the time Jimmy Savile is alleged to have sexually abused scores of children has begun - on the first anniversary of the former presenter's death.
Dame Janet Smith, who led the inquiry into mass murderer Dr Harold Shipman, will also look into the broadcaster's child protection and whistle-blowing policies.
A second investigation, by former Sky News Nick Pollard, is already looking into possible failings by BBC management over an abandoned Newsnight investigation into allegations of sexual abuse by Savile.
Scotland Yard detectives were working through more than 400 lines of inquiry into 300 alleged victims of Savile and others.
Former pop star Gary Glitter was arrested on suspicion of committing sex offences in Scotland Yard's Operation Yewtree. Police confirmed that Glitter, whose real name is Paul Gadd, has been released on bail to a police station in mid-December.
George Entwistle, the director general of the BBC, previously said the allegations towards Savile were able to go uncovered for years as there had been a "culture of harassment" at the BBC.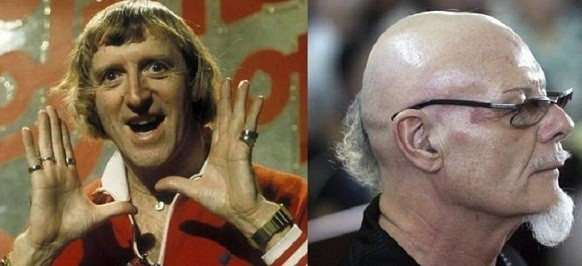 Entwistle told the Culture, Media and Sport select committee: "There is no question that what Jimmy Savile did and the way the BBC behaved in the years - the culture and practices of the BBC seems to allow Jimmy Savile to do what he did - will raise questions of trust and reputation for us."
The chairman of the BBC Trust, Lord Patten, has insisted he will get to the bottom of the Savile scandal and warned that the corporation's reputation could be permanently damaged and public trust lost as a result of the allegations.
Writing in the Mail On Sunday, Patten added that the corporation "must tell the truth and face up to the truth about itself, however terrible".
Patten apologised "unreservedly" to the abused women whose story was not told by the Newsnight programme because it was spiked by the BBC.
Savile's nephew, retired head teacher Roger Foster, also released a statement in which he apologised on the family's behalf to those who were abused by the former DJ.
Savile, who died at the age of 84, has been described as one of the most prolific sex offenders in recent UK history.