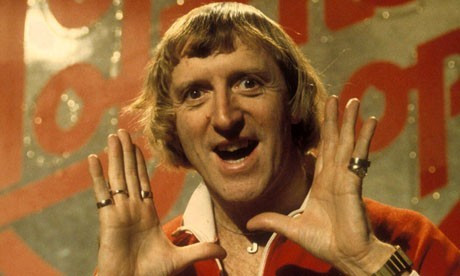 A woman has claimed that Jimmy Savlie repeatedly sexually abused her in the chapel of the Stoke Mandeville Hospital during mass.
The Sun reported that the former BBC presenter would regularly abuse one girl in a room behind the congregation of the hospital chapel. She also alleges that he would leave the door open so he could watch the priest and get an "extra thrill".
Samantha Brown and her family worshipped at the chapel and she was put in charge of taking the collection plate round during mass, which meant going into the back room where Savile waited.
She told the paper that Savile abused her more than 20 times over three or four years until she was 15. She said he would grope her "everywhere".
Brown, now a 45-year-old mother of three, is quoted as saying: "He thought he was God. He did it every time he was in there.
"Savile used to stand in the separate little room during mass - and I had to go in there to get the offering plate while the service was going on. It was horrible. I used to hate it.
"I knew what was going to happen before I walked through the door. I just tried to get in and out as quickly as possible.
"I thought it was my fault. Eventually I stopped going to church because of him."
Her claims followed revelations that few people knew Savile was a practising Catholic who attended mass on a regular basis.
The Catholic Herald said that when the DJ died in 2011, almost no newspapers mentioned his faith in their obituaries. It said there was a "conspiracy of silence" about his Catholicism.
Buckinghamshire Healthcare, which operates Stoke Mandeville Hospital, said it was "shocked" to hear the latest allegations.
It said: "We have no record of any complaints of this nature and would have taken swift and decisive action if this had formally been raised with us.
"We continue to cooperate fully with the police in their enquiries and have met with them to discuss their review. We will maintain close contact with the police and once they have reported back over the next few weeks we will look at their findings to agree whether we should follow-up with our own internal enquiry.
"We are working closely with our staff and will support them in reporting to the police should they have any information related to the allegations."
It added that while its safeguarding processes were "robust", it was reviewing its procedures.
Police said they had identified more than 200 potential victims of Savile's since Scotland Yard began gathering evidence in early October.