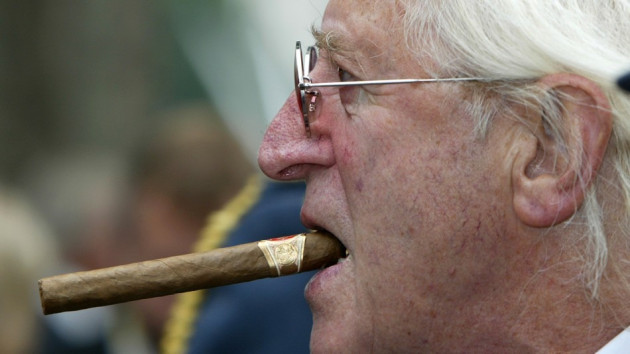 Two charities set up by the late Jimmy Savile which bare his name are to close after it was decided it would be "damaging" to keep them open.
The Jimmy Savile Charitable Trust and the Jimmy Savile Stoke Mandeville Hospital Trust had previously considered changing the name to distance themselves from the BBC presenter following his child abuse allegations.
Trustees at both the charities have now decided "with great sadness" to completely close the charities as the association with the former Jim'll Fix It presenter would be "potentially damaging" to their causes.
The trustees of both charities confirmed all the funds that have been raised will be distributed to other charities.
A spokesman for the Jimmy Savile Charitable Trust admitted there had been "numerous" calls and emails against even a name change, adding "there are equally strong views on both sides".
However, Jo Summers, solicitor for the charity's trustees, said a complete closure would be necessary as the organisations would "always be linked in the public's mind with the late Jimmy Savile".
Summers said the trust is considering giving some of the funds to charities supporting victims of child abuse.
Summers told the BBC: "Since saying that's something we would consider, we have been inundated with requests from a wide variety of charities.
"In fact, we have probably received more requests for funding in the last two weeks than we have in the previous two years."
Savile was thought to have raised an estimated £40m for charity during his lifetime. He set up the Jimmy Savile Stoke Mandeville Hospital Trust in 1981, before going on to establish the Jimmy Savile Charitable Trust in 1984.
According to the Charity Commission, the Jimmy Savile Charitable Trust had funds of £3.7m in 2011/12. The Stoke Mandavile charity had funds of £1.7m.
Stoke Mandeville are also considering a name change for the hospital's café, Jimmy's, named after Savile as appreciation for his charity work.
Meanwhile, BBC director general George Entwistle will be questioned by MPs later about the corporation's handling of sexual abuse claims against Jimmy Savile.
It comes a day after Newsnight editor Peter Rippon stepped aside amid an inquiry into why the programme dropped an investigation into the presenter.
Karin Ward, who had been interviewed by Newsnight, told Panorama she was hurt her claims of abuse were not aired.