New measures are to be put in place to transform the way police and prosecutors deal with child sex abuse allegations in a bid to avoid "another Savile moment".
Under the new plans, the Crown Prosecution Service and the Association of Chief Police Officers (Acpo) will abolish all 19 current sets of guidelines for the investigation of child sex abuse. New guidance will be issued to ensure consistent best practice, and officers will receive enhanced training.
The proposals also recommend the creation of a panel of officers and prosecutors, to look at past decisions and decide whether any prosecutions can be brought forward.
Director of Public Prosecutions Keir Starmer will set out the plans in a speech to charities, campaigners and government officials later today. He will say that, in the wake of the Savile scandal, "fundamental questions" still need to be adressed about how police deal with abuse allegations.
Starmer believes the new plans have the potential to be a "watershed" moment in how police deal with child abuse allegations.
Savile, who died in 2011 aged 84, has been described as one of Britain's most prolific sex offenders and was able to commit hundreds of acts of abuse for decades without detection or punishment.
In a speech later, Starmer is expected to say: "We cannot afford another Savile moment in five or 10 years' time. Whatever approach is now agreed it has to be fully informed, coherent, consistently applied across the country and able to withstand the test of time.
"Police and prosecutors have significantly improved the way we investigate and prosecute sexual offences in recent years, particularly those involving children.
"The results have been encouraging with more cases being brought to court, higher conviction rates and more defendants pleading guilty.
"Yet, despite all this, events over the last 12 months raise fundamental questions about our approach to these cases.
"We are clear that the yardsticks for testing the credibility and reliability of victims in sexual abuse cases do not serve the police or prosecutors well and risk leaving an identifiable group of vulnerable victims unprotected by the criminal law."
Chief Constable David Whatton, spokesman on violence and public protection for the Association of Chief Police Officers (Acpo), added that the new reform will show "police and prosecutors have truly learned from the lessons of the past."
Whatton will add: "Working shoulder to shoulder with the Crown Prosecution Service and the College of Policing, Acpo is keen to ensure that we continue to build on progress in the area of sex offence investigation.
"We have proposed a package of measures, including a rationalisation of guidance, training and consideration of a review panel mechanism to ensure we have truly learned from the lessons of the past."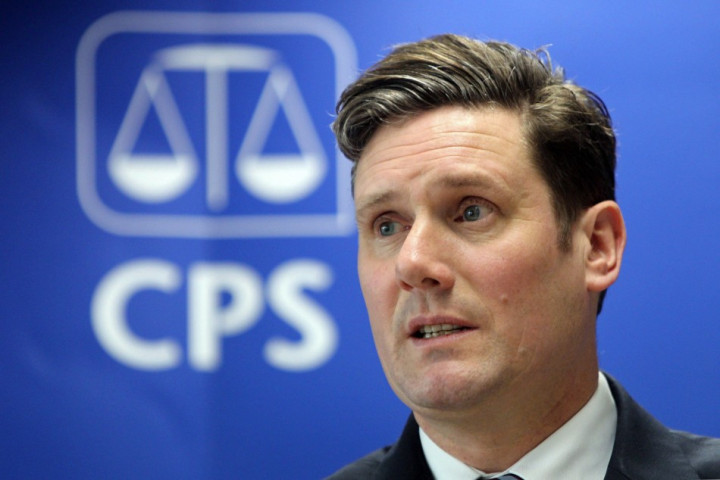 A report by the CPS in January revealed that Surrey and Sussex police forces both received allegations against Savile while he was alive, but did not act upon them. The report condemned their handling of four allegations against Savile involving girls in the 1970s.
The report revealed Surrey Police failed to tell the victims that other woman had come forward to make sexual abuse allegations against Savile. It concluded said if they had done so, they would have been more prepared to give evidence.
Starmer will add: "If this is to be a watershed moment, and if a firm line is going to be drawn in the sand, the approach adopted by police and prosecutors needs to be informed by the views of others, accepted and adopted consistently and to reflect as wide a consensus as it is possible to build.
"If all that we achieve is a set of guidelines which are jettisoned in five years because of further critical reports, we will have achieved nothing and we will have let victims, and indeed suspects, down in a profound way."