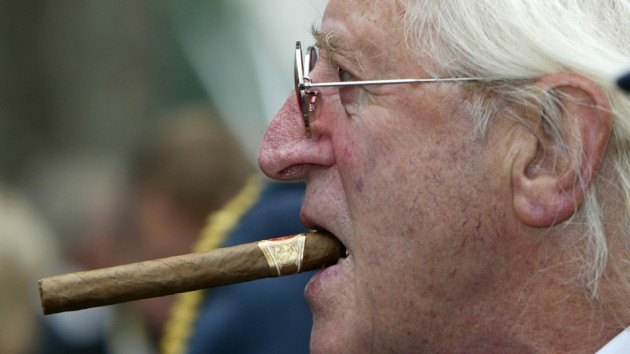 The names of two high-profile celebrities are to be given to police investigating the Jimmy Savile child abuse scandal.
According to the Evening Standard, the alleged victims of the well-known stars have come forward but have yet to talk to police.
Child protection expert Mark Williams-Thomas, who presented the ITV documentary into Savile's abuse and is now serving as a mediator between police and victims, said the two celebrities are among 10 new names presented to him.
Thomas added that not all the names are alleged offenders, but also include associates of the former BBC presenter who could have information about his abuse. He said officers would be aware of the two high-profile names within the next 24 hours.
Thomas told the Standard: "I am aware of approximately ten people who are of interest to the police, are offenders or are accused of having knowledge about Savile's offending.
"Some of these names have been forwarded on to police, but others are yet to be passed on. Among those yet to be handed to police are two well-known individuals."
Thomas said he is working with people coming forward with fresh allegations before speaking to the police.
Former pop star Gary Glitter has already been arrested and released on bail on suspicion of sex offences by police investigating the Savile abuse claims.
The news comes as celebrity PR man Max Clifford claims he has had around 15 celebrities come to him worried their names will be dragged into the scandal, adding celebrities "never asked for anybody's birth certificate" in the 60s and 70s.
He said: "These are stars from the 1960s and 1970s who are worried about their names being mentioned in connection with Savile. They may have met Savile on Top of the Pops for example and were introduced to people by him. They are saying they did nothing wrong but they are just being naturally cautious. They want to know if I hear their names are being dragged into it all.
"I am hoping that the real predators are the ones we are going to find out about: the Glitters of this world, the Saviles of this world, not people that were randy young pop stars."
Comedian Freddie Starr has already offered to speak to police, but strongly denied molestation claims against him.
Starr, 69, is accused of accused of groping a 15-year-old girl in Savil'es BBC dressing room during a recording of his 70s show Clunk Click.
Speaking outside his home, Starr said: "I have said from the word go that I wanted to be interviewed. Everybody, the press, the police, people at the BBC, they knew that things were going on with Jimmy Savile. Everybody is guilty of this. You can put the finger on everybody at the BBC."
Police say 300 potential victims have come forward during the investigation, and their accusations extend beyond Savile.