Jimmy Tarbuck has reportedly said that he did not witness any inappropriate behaviour by the male guests at the Presidents Club charity dinner.
The comedian, who was among the 360 all male guests at the charity function held at London's prestigious Dorchester Hotel on Thursday, 18 January, said that the behaviour described was no different to the 'bad behaviour' of women at hen parties.
Tarbuck said he had attended the event to thank diners for donations to a children's home and left shortly after making a toast.
However, an expose by The Financial Times found that female hosts at the event were sexually harassed and groped by many of the guests who included wealthy businessman and celebrities.
Two reporters who allegedly dressed up as workers to expose what goes on behind closed doors at the annual fundraising gala, said it turned into a "scary" experience for hostesses.
The report sparked outrage prompting Prime Minister Theresa May to condemn what was described as "a lady zoo" for slimeballs.
While the annual event has been scrapped following the controversy and charities including Great Ormond Street have said they will return the monies raised, the 77-year-old TV veteran denied witnessing any such misconduct.
Speaking to Sky News over the intercom at his house, he said he had no qualms about his presence at the President's ball. "Would I attend something like that that would give money to something like that? Yes, I would. I never saw anything untoward.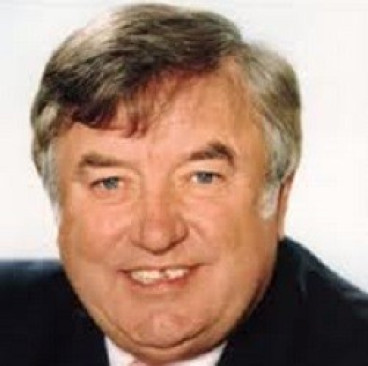 "They should look at maybe ladies' hen parties at airports. I never saw anything like that happening and I would think a majority of people would say the same thing."
"Were there a lot of pretty girls there? Of course there were - over 100 of them all looking very nice, but I never saw, never heard any bad language or insinuations to them, and I left after I'd done my bit.
"Tell (critics) to go to London airport to see hen parties going on if they want to see bad behaviour. It has to be both ways. It can't be all men that they're including.
"I hear on good reports that hen parties might be banned on some airlines - they should look into that."
According to Sky News previous charity events hosted by the Presidents Ball have raised £2 million for disadvantaged children, Sky news reports. The comic said it was unfair that the money raised would not go to the deserving causes it was intended for. "I can't understand how sick children should suffer from it," he said.
An investigation is now being launched by The President's Club who said they were "appalled" by the allegations of lewd conduct.
"The Presidents Club recently hosted its annual dinner, raising several million pounds for disadvantaged children," they said in a statement to Mirror Online. "The organisers are appalled by the allegations of bad behaviour at the event asserted by the Financial Times reporters.
"Such behaviour is totally unacceptable. The allegations will be investigated fully and promptly and appropriate action taken."
The Artista agency, which recruited the women for the "really important charity fundraising event", has also denied the allegations.