Family and friends of MP Jo Cox are set to mark her birthday this afternoon (June 22), less than a week after she was stabbed and shot dead outside a constituency surgery in Birstall.
The Labour MP for Batley and Spen would have turned 42 today, and her widower Brendan Cox urged people from around the world to "celebrate her life and legacy" on the afternoon of 22 June.
A post from the 'More in Common: A celebration of the legacy of Jo Cox' Facebook page read: "On Jo Cox's birthday this Wednesday, show the world that we have far #MoreInCommon than that which divides us.
"Across the world, we will gather together to celebrate Jo's life; her warmth, love, energy, passion, flair, Yorkshire heritage, and her belief in the humanity of every person in every place, from Batley and Spen to Aleppo and Darayya."
An hour-long rally is to be held in London's Trafalgar Square at 4pm, expected to be attended by Brendan Cox and the couple's two young children, while a moment of silence will be observed by the crowds in the square and others around the world at 4.25pm.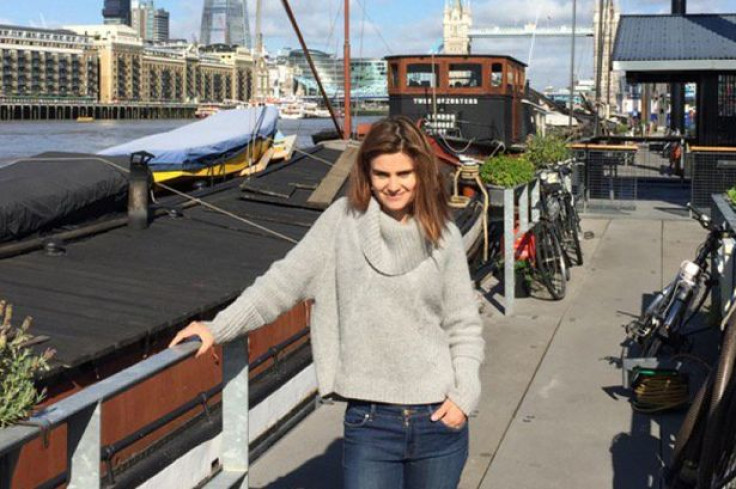 The young family left their home, a houseboat along the Thames, and travelled by boat up the river to prepare for the rally.
A memorial will also be held in Cox's home town of Batley, where her parents and sister will join in the day's event.
And at Huddersfield's St Peter's Church, a special service will be taking place in Cox's honour, and will feature a light sculpture intended to symbolise unity and peace.
At Glastonbury festival there will be a tribute at the Park Stage, while several bands involved in the annual music extravaganza are set to contribute towards a charity album in the MP's name.
Meanwhile a Go Fund Me page set up in the MP's name by her family and friends has already raised more than £1,290,000, with an eventual target of £1.5 million.
On the page, a statement said: "In the spirit of Jo and on what would have been her 42nd birthday today, we want to lift our ambitions. We want to move ahead and establish a foundation to continue advancing the causes closest to Jo's heart and to help give her a lasting legacy."
There are also to be events held in remembrance of the Remain campaigner on her birthday across the globe, with a candlelit vigil held at a charity centre in Syria, and events planned in New York, Washington, Paris and Brussels to remember an MP who was universally liked in Westminster.